At A Glance
Jean Antoine Houdon's full-figure sculpture of George Washington in Washington Square Park

One of three castings in existence

The figure was to be the first monumental sculptural effort of the new nation

Houdon was considered one of the finest sculptors in Europe
Jean Antoine Houdon came to America with Benjamin Franklin in 1785 to model a full-figure sculpture of George Washington. Houdon, then considered one of the finest sculptors in Europe, had recently completed a bust of Franklin, who was serving as ambassador to France. The figure of Washington was to be the first monumental sculptural effort of the new nation, of "finest marble and best workmanship." The original clay model was completed in 1788; the stone was carved between 1788 and 1791; and the statue was set on its pedestal in the Virginia State House, Richmond, in 1796.
This casting, one of three in existence, was donated to the Philadelphia Museum of Art by John McIlhenny in memory of his father. In 1954 it was given to the Fairmount Park Commission and installed in Washington Square.
Adapted from Public Art in Philadelphia by Penny Balkin Bach (Temple University Press, Philadelphia, 1992).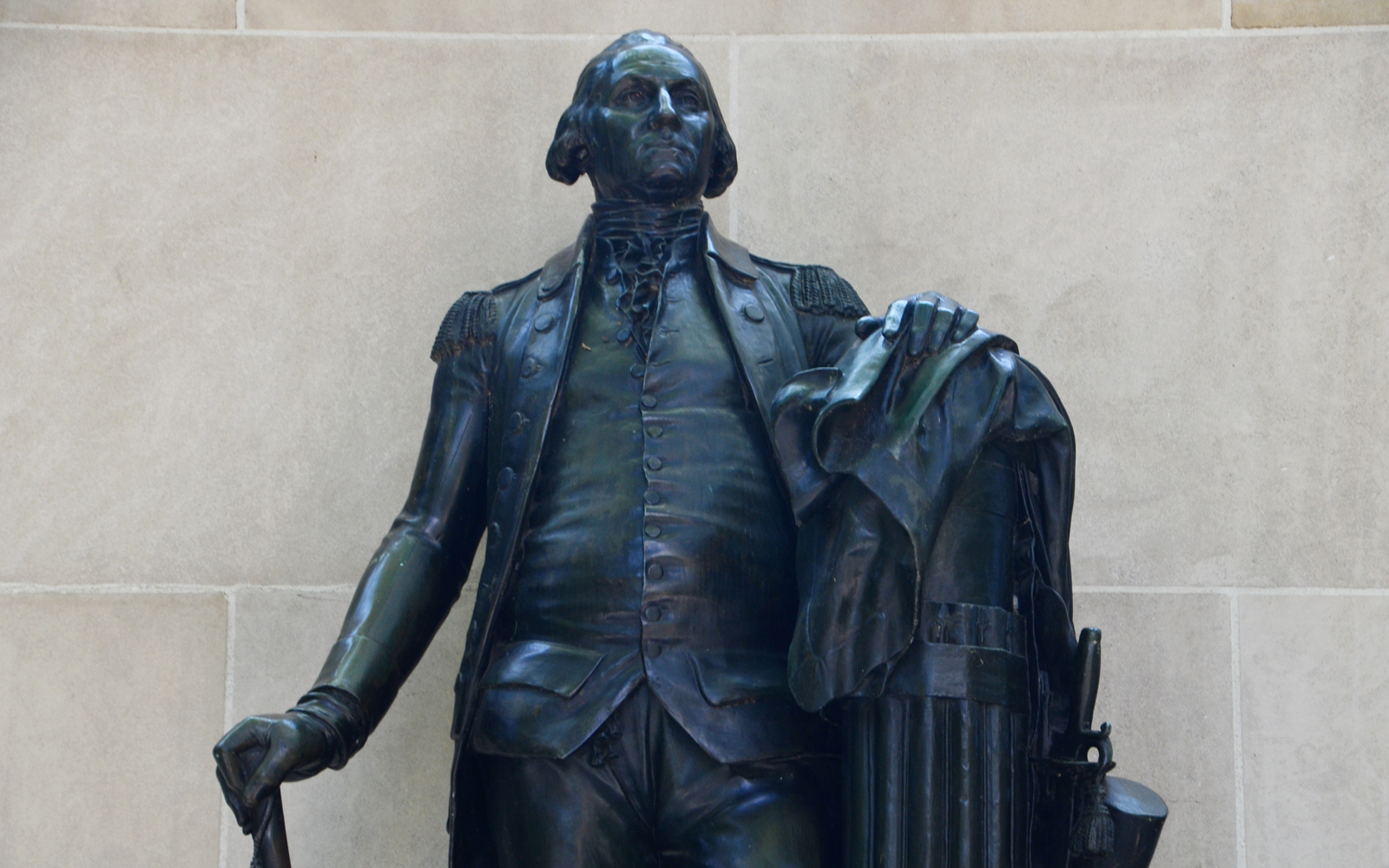 RESOURCES: