At A Glance
Commissioned by the Monell Chemical Senses Center as part of the Redevelopment Authority's 1% program

Presents a giant gilded nose and mouth with the rest of the face appearing to have broken away

Located at the Monell Chemical Senses Center, which conducts research in taste and smell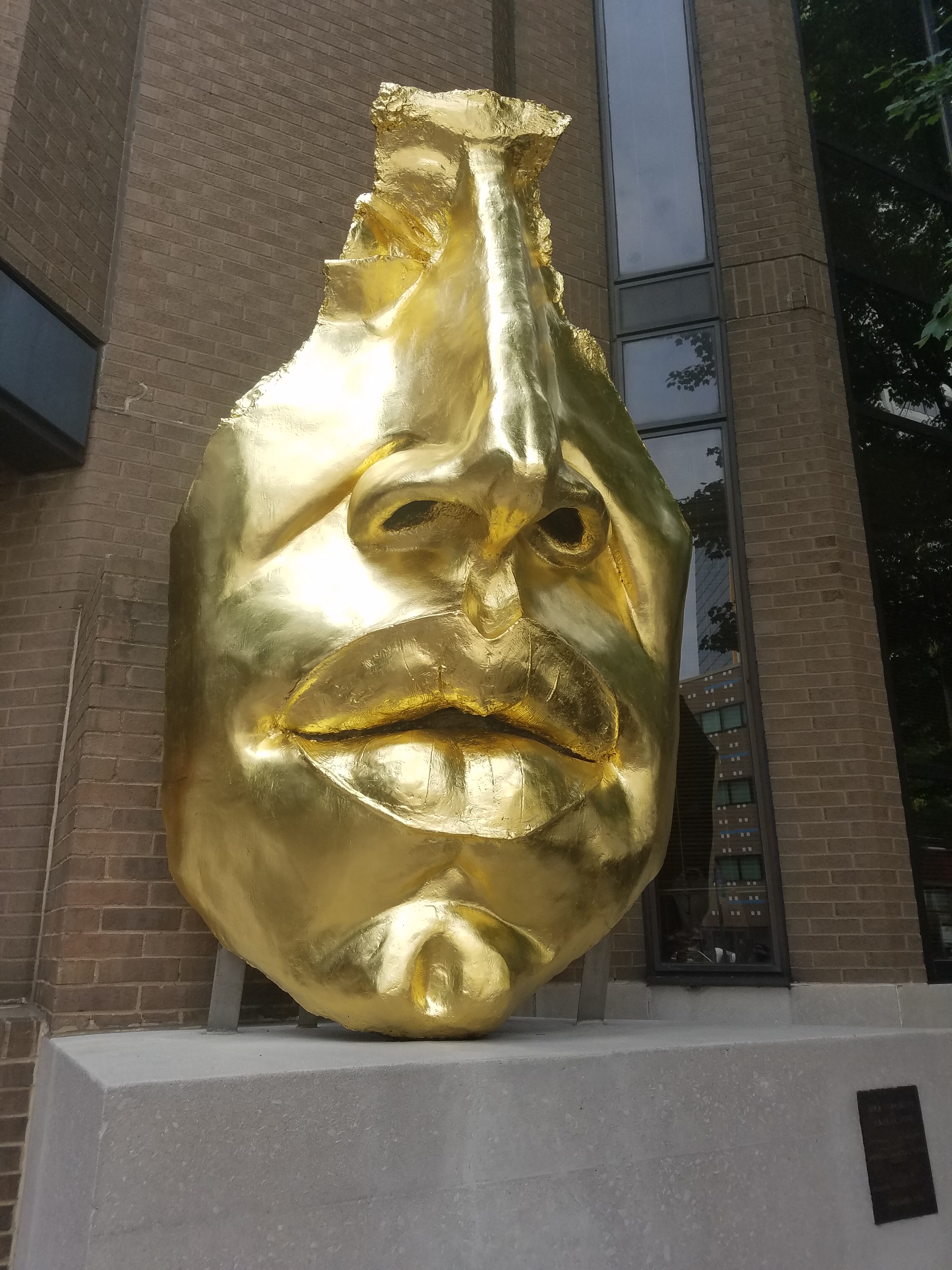 One of the most noticeable outdoor sculptures in West Philadelphia, Face Fragment presents a giant gilded nose and mouth—the rest of the face appearing to have broken away. The 500-pound work is thematically appropriate for the Monell Chemical Senses Center, which conducts research in the senses of taste and smell, but the sculpture is also meant to have a humanist quality to which the public can relate. It is mounted low enough to attract the gaze of pedestrians, and its size gives it an abstract effect when seen from the sidewalk. The sculpture was commissioned by the University City Science Center as part of the Redevelopment Authority's Percent for Art program.
Sculptor Arlene Love is considered a pioneer in the experimental use of cast plastics. She often concentrates on the human figure, particularly – as in the case of Face Fragment – on partial or truncated figures. "The partial figure," she has said, "allows me to edit the non-essential, avoid narrative, and centralize focus. It reacts with space more actively because its borders are always perceived as uncertain." Face Fragment was cast by the artist herself. For the original patina she used a brass laminate, but after years of exposure the surface showed the effects of weathering, and in the mid-1980s she replaced the brass with a durable gold leaf.
In 2017, the Monell Center had Face Fragment regilded and officially rededicated the artwork.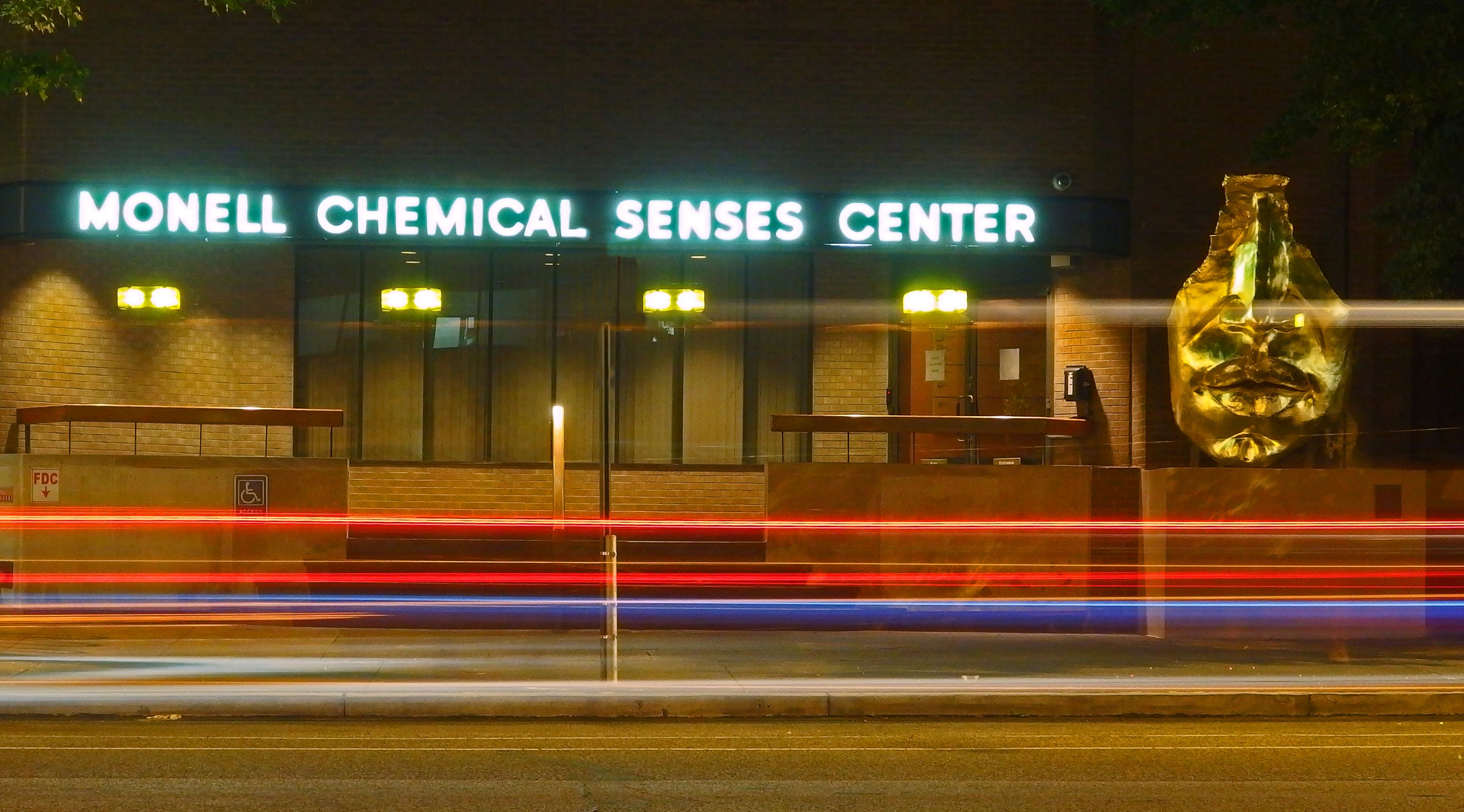 Adapted from Public Art in Philadelphia by Penny Balkin Bach (Temple University Press, Philadelphia, 1992).
RESOURCES
This artwork is part of the Around University City tour