Discover (or rediscover) aPA and Philadelphia's museum without walls with our newly designed website. See a list of the new features below.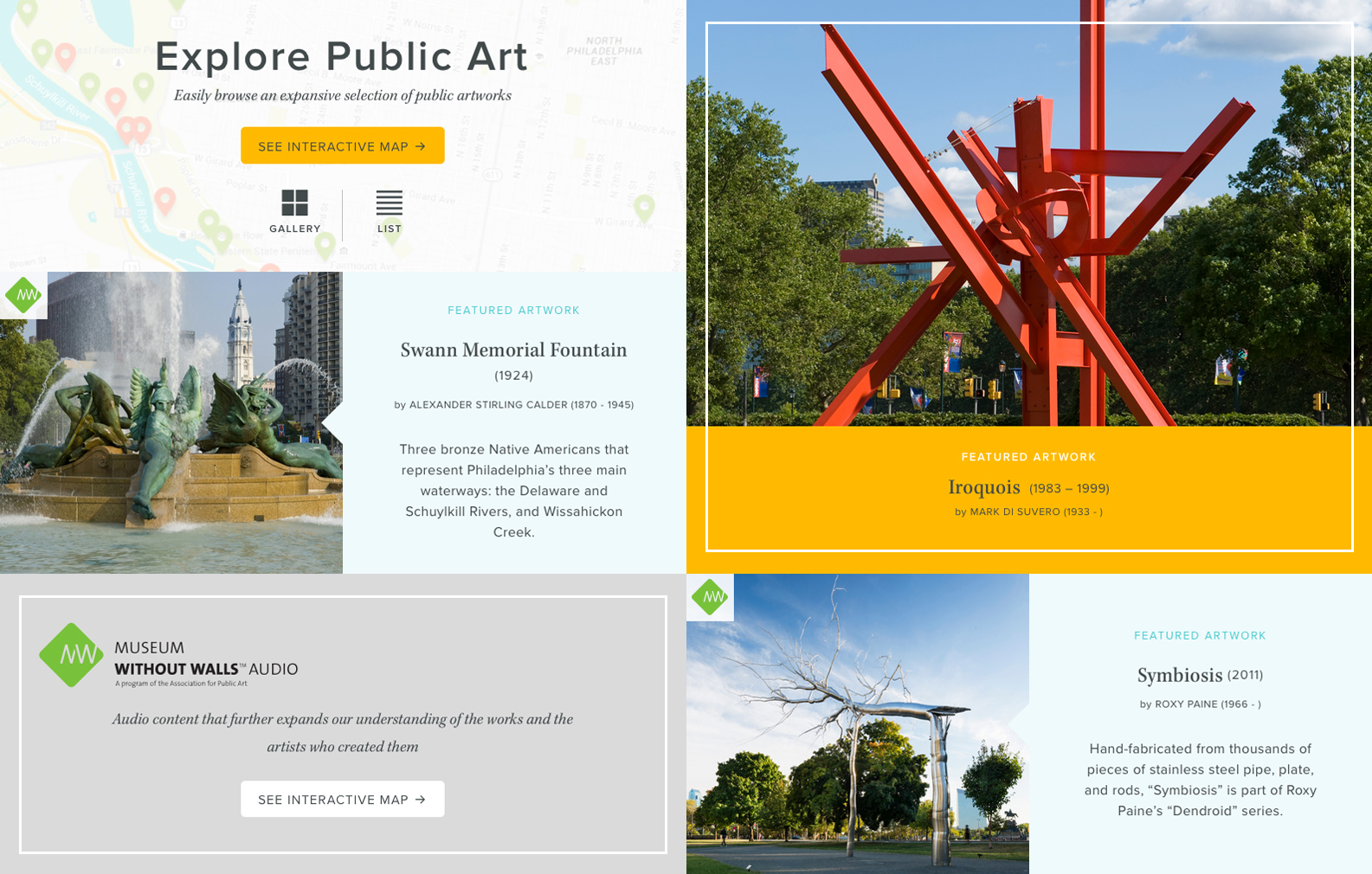 Explore public art using our interactive map, gallery, or list
Choose how you want to view public art by using our new and improved interactive map, gallery, and list features.
>> Click here to explore.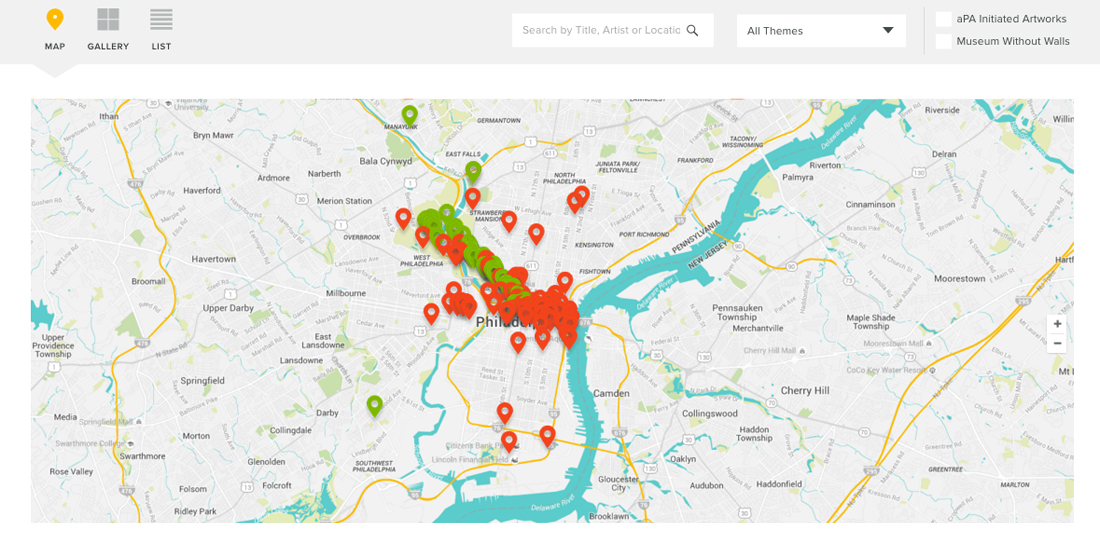 Take a self-guided public art tour
Follow one of our self-guided tours to uncover an array of sculpture around the city. Tours are grouped by location and highlight whether they are bicycle friendly, walking friendly, or both!
>> Click here to explore.

Browse Artworks by Theme
Browse artworks by themes that highlight the unique and fascinating public art connections in Philadelphia. Filter by themes on the interactive map or peruse the selection at the bottom of the Explore section.
>> Click here to explore.

Take it with you!
The new responsive design allows users to access our website on any device – phone, tablet, or desktop computer.