As 2021 comes to a close and we gear up for a big year ahead, the Association for Public Art (aPA) remains committed to offering meaningful opportunities for outdoor enjoyment and exploration through our public art partnerships, programs, and commissions. We have some exciting projects in the works for our 150th anniversary celebration in 2022 and look forward to sharing those details with you in the coming months!
Your continued interest in our organization and public art plays a vital role in making our work possible. Your support helps us commission and preserve significant works of outdoor sculpture in Philadelphia, as we promote the important role for art and artists in the creation and enhancement of our public spaces.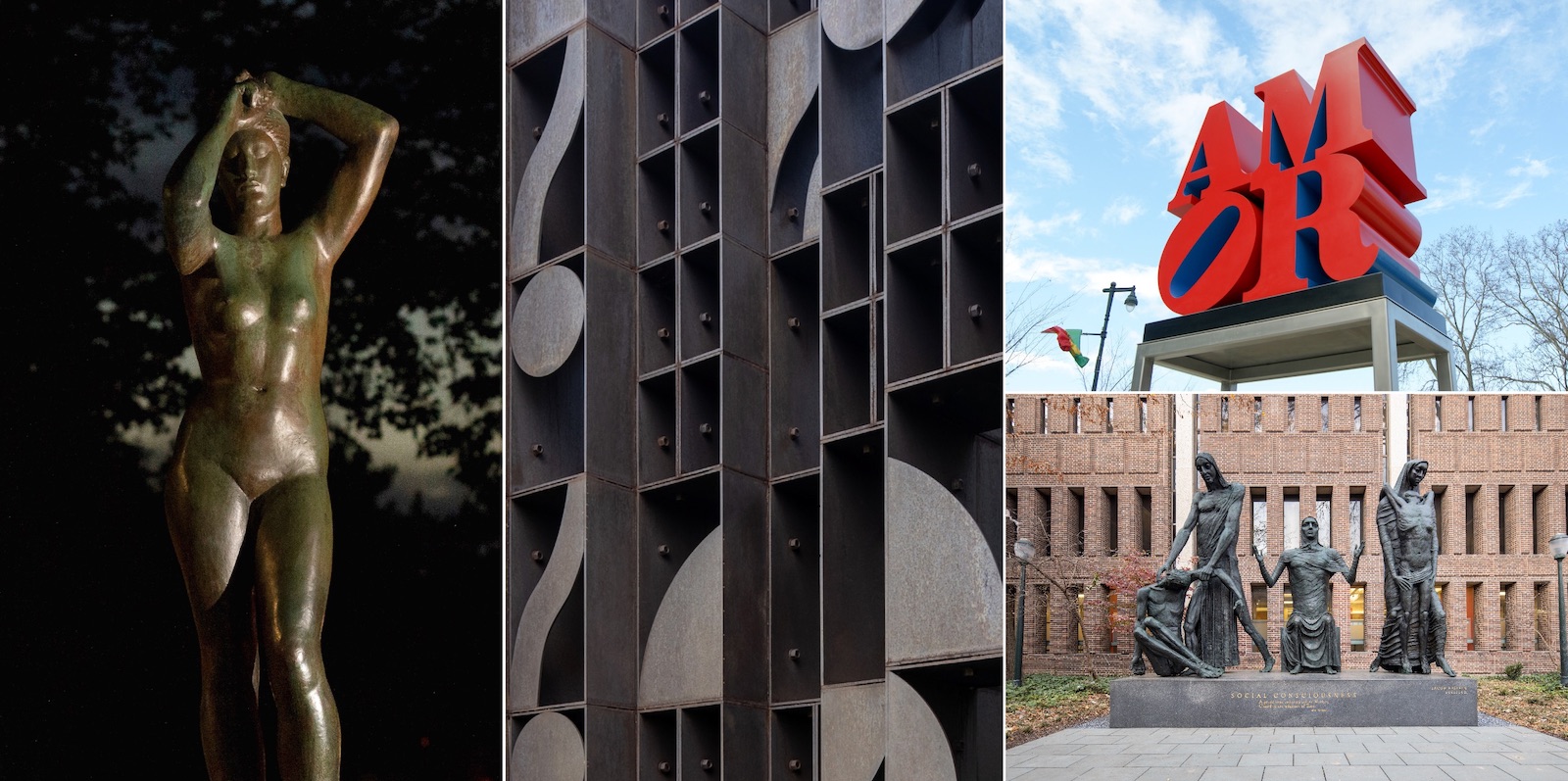 Ways to Show Your Support:
MAKE A DONATION ››  Even the smallest gifts have a lasting impact! If you have already given as a member, thank you. We invite you to consider an end-of-year donation.
BECOME A MEMBER ››  Memberships start at $35 annually ($15 for students) and support initiatives like our conservation efforts, outdoor sculpture audio program, speaker events, and more.
JOIN THE CONSERVATION SOCIETY ››  Conservation Society members are those who make an annual commitment of $1,000 or more in support of our mission, particularly our conservation program.
BECOME A PARTNER FOR PUBLIC ART ››  Our Partners for Public Art are our corporate and foundation supporters. We're happy to discuss any level of support or program sponsorship that best meets the goals and interests of your organization.
ASK ABOUT MATCHING GIFTS ››  Some employers will match your tax-deductible gift. A simple form could double or triple your donation! Ask your employer for more information.
REFER A FRIEND AND FOLLOW US!  Spread the word about the Association for Public Art to your neighbor, friend or coworker. Give us a follow on Facebook, Instagram and Twitter and sign up for our email list.
For more information or to discuss other funding opportunities, please contact contribution@associationforpublicart.org or (215) 546-7550.
Contributions are tax-deductible to the extent permitted by law.