The Philadelphia Public Art Forum Advocacy Committee recently released "Great Art for a Great City, " a mayoral brief directed at the candidates running for Philadelphia mayor in 2007. A summary is below.
GREAT ART FOR A GREAT CITY
Why Public Art is Important for Philadelphia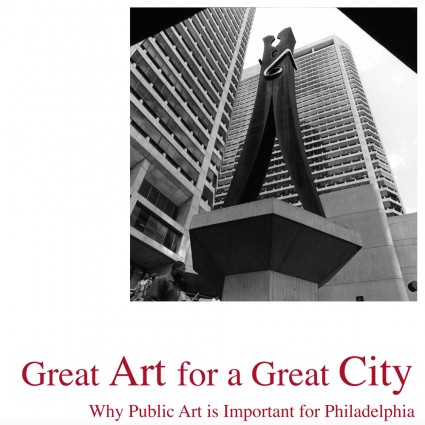 Philadelphia has the largest and one of the most important collections of public art in the world, and the first public art programs in the United States. The next mayor of Philadelphia needs to promote and protect this significant civic asset.
Public art is available for all the citizens of Philadelphia without a ticket
Is accessible to everyone regardless of neighborhood, education, income, race, gender, and age
Is located in neighborhoods throughout the city
Public art enhances the quality of life of our city for residents, workers, and visitors  Represents a tangible commitment to the public environment
Makes a highly desirable location to live, work, and create
Attracts businesses and individuals to relocate to and stay in Philadelphia
Public art is integral to and emblematic of a world-class, great city
Encourages tourism
Stimulates the economy
Provides opportunities for civic dialogue
Initiates new ideas
Generates community stability
Serves as a catalyst for revitalization
Public art invigorates and creates good public spaces and gathering places
Attracts a variety of audiences
Contributes to vibrant community life
Encourages use of the spaces it occupies
Public art is part of our cultural heritage
Represents humanity's highest aspiration as a symbol of our collective experience and history
Becomes our legacy for generations to come
Public art endows public spaces with distinctive identities
Represents beloved symbols for the city (i.e., LOVE sculpture by Robert Indiana; Clothespin by Claes Oldenburg; Cowboy by Frederic Remington)
Strengthens civic pride and identification with the city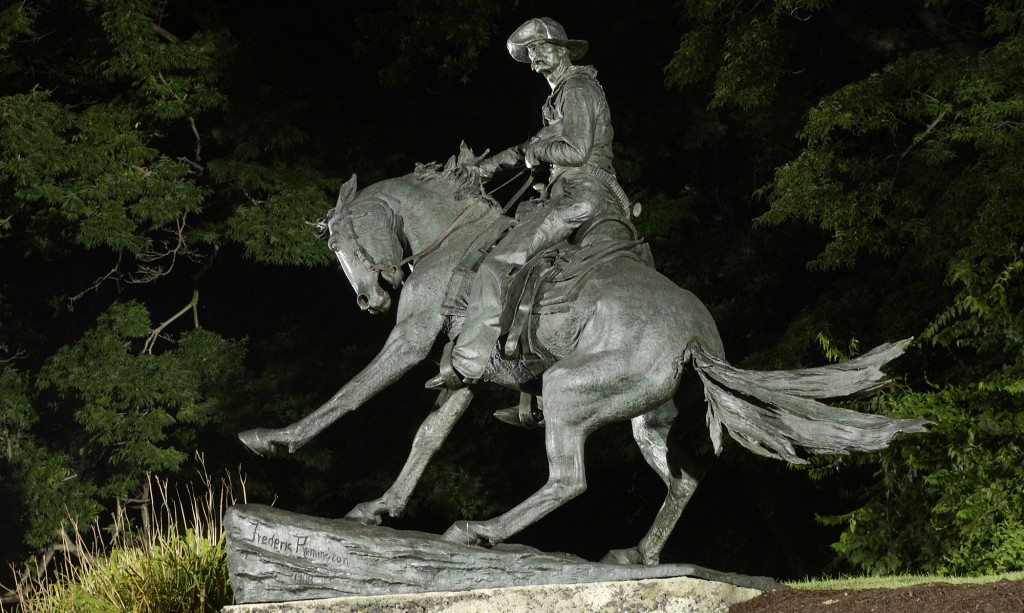 The Public Art Forum is a coalition of public art professionals in Philadelphia. Members of the Forum Advocacy Committee include representatives from the Fairmount Park Art Association, the Redevelopment Authority Percent for Art Program, the City of Philadelphia Public Art Program, and the SEPTA Art in Transit Program.