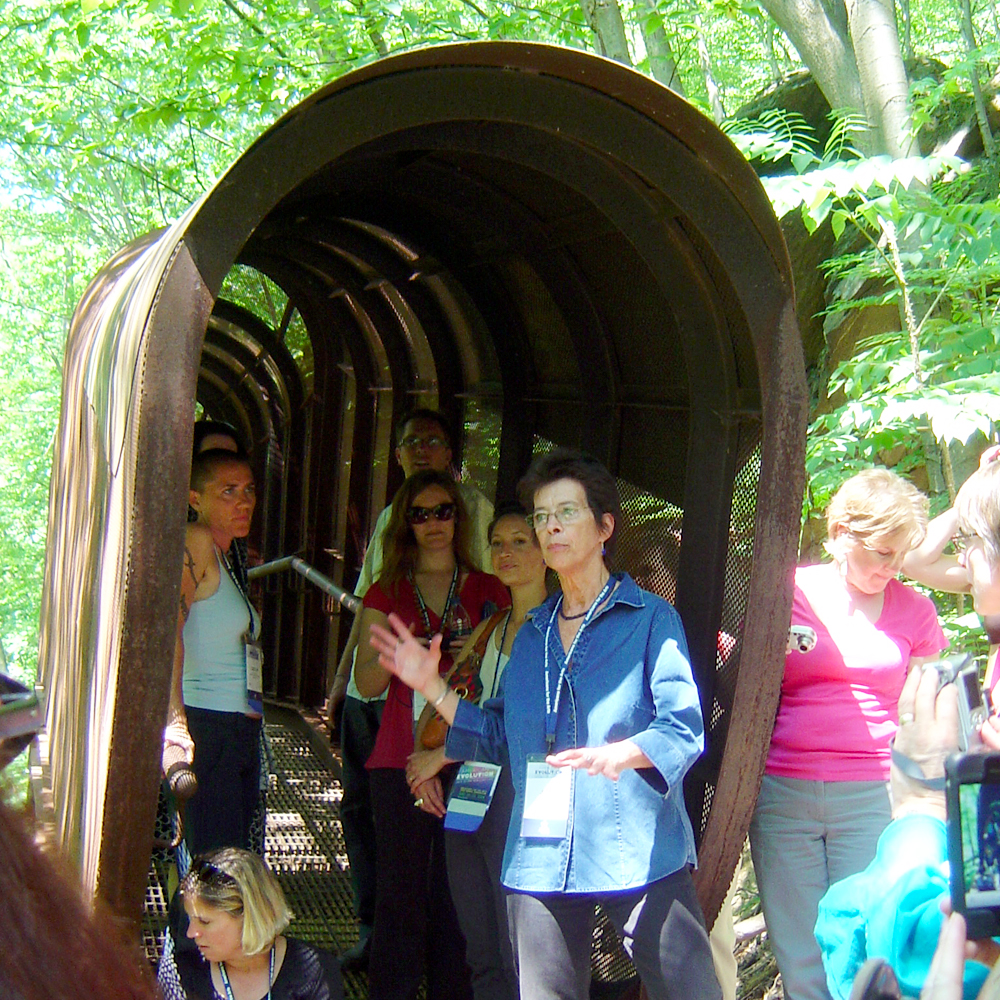 The Fairmount Park Art Association played a major role in hosting the national Americans for the Arts Conference, which was held in Philadelphia June 19-22, 2008. Among the attendees at the conference were about 500 public art professionals from across the United States. The Art Association helped kick off the conference with a welcoming reception for public art professionals, co-sponsored with Forecast/Public Art Review, the international journal that is celebrating its 30th year. Executive Director Penny Balkin Bach welcomed attendees and introduced Pepón Osorio (artist who created I have a story to tell you…), designated "Public Art Innovator" and the public art keynote speaker.
Art Association staff also presented three panel sessions including "The Burden of History: Interpreting and Preserving our Past" with Laura Griffith, Conservator John Carr, Independent Curator Julie Courtney, and artist Mark Dion; "Philadelphia's Firsts," which included Penny Balkin Bach, Margot Berg, Director of the City's Public Art Program, and Susan Davis, Director of the Redevelopment Authority's Public Art Program; and "Public View of the Public Artist" featuring Susan Myers and artists Lonnie Graham, Mei-ling Hom, Stacy Levy, and Scott Rigby.
As part of the Art Ventures series, the Art Association led a fully booked trolley tour of public art in Philadelphia, joined by artists Jody Pinto (artist who created Fingerspan) and Diane Pieri (artist who created Manayunk Stoops: Heart and Home), and also organized evening studio receptions at the Crane Building and the studios of artists Donald Lipski and Ray King.
More information about Americans for the Arts can be found here.