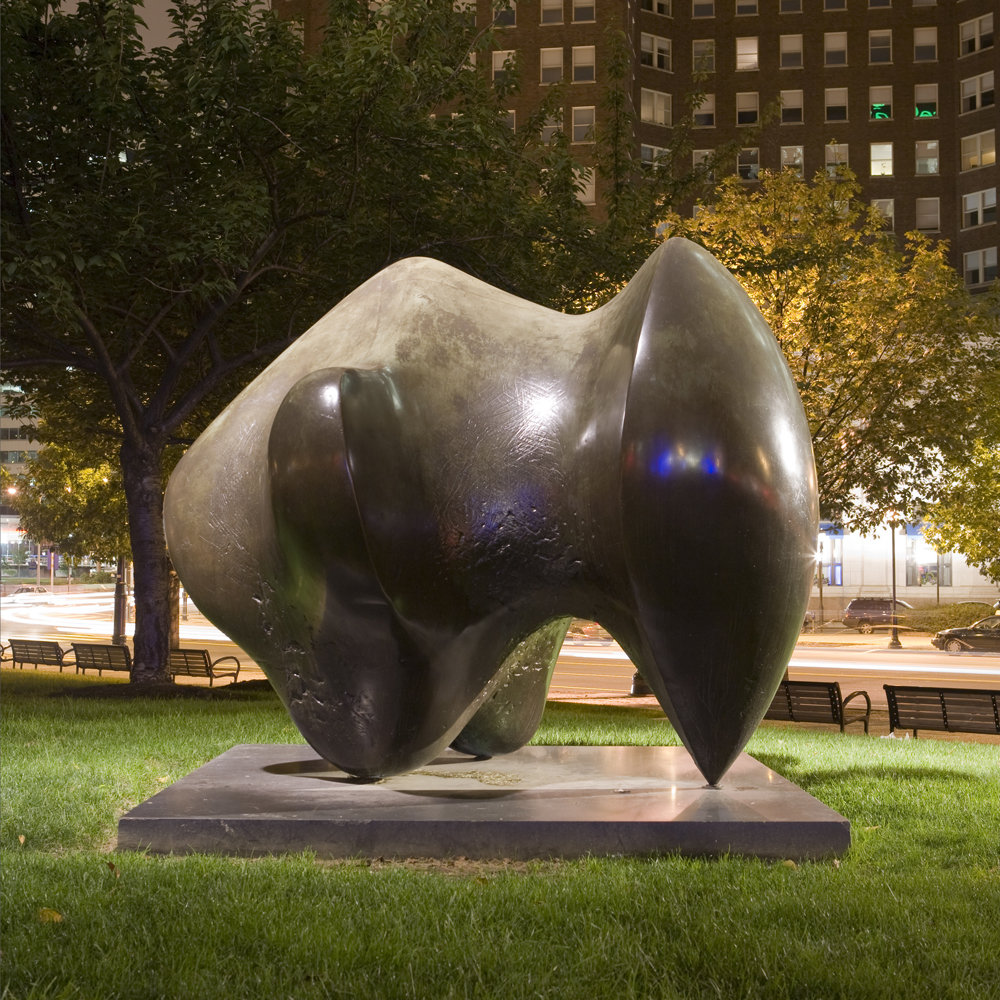 The Association for Public Art (aPA) is leading a special public art walking tour on Thursday, June 2nd for the Docomomo US National Symposium, taking place in Philadelphia from May 31st – June 4, 2022:
Calder, Conservation, Craft Beer and Moore!
A walking tour led by Laura Griffith, Deputy Director of the Association for Public Art
Cret Park, 16th Street and Benjamin Franklin Pkwy
Thursday, June 02, 2022, 6:30pm-8:00pm
$40 | 20 max
Take an immersive stroll along Philadelphia's Benjamin Franklin Parkway to experience and learn about the public sculpture installations dotting this grand boulevard including the works of three generations of Calders. The walk will begin at the corner of 16th Street and the Benjamin Franklin Parkway at Cret Park, named after Paul Cret, one of the most influential individuals in Philadelphia architecture in the early part of the 20th Century. The experience includes a conversation with Zach Tatti, one of the country's leading art conservators, on the restoration of sculptor Henry Moore's 1964 Three-Way Piece Number One: Points. Conclude the tour with a complimentary cold-one at one of Philadelphia's leading craft brewers, Victory Brewing Co. And then at the end of the evening, feel free to jog up the nearby steps of the Philadelphia Museum of Art and take a selfie with the most iconic public sculpture of all, the Rocky statue.
---
About Docomomo US: Founded in the United States in 1995, Docomomo US is a non-profit organization led by a national Board of Directors and staff that represents a union of regional chapters that share its members' knowledge of and enthusiasm for modern architecture and design. Docomomo US is dedicated to the preservation of modern architecture, landscape and design. Through advocacy, education and documentation, Docomomo US provides leadership and knowledge by demonstrating the importance of modern design principles including the social context, technical merits, aesthetics and settings of these important pieces of American history. Docomomo US leadership is comprised of enthusiasts, historians, architects, designers, students, and preservationists. Docomomo US serves all those interested in design, architecture, urbanism, landscape and history and is typically cited in the professional and general press as the initiator of the interest in preserving the recent past.