These public art lesson plans are designed to accompany the Association for Public Art's Museum Without Walls: AUDIO program for outdoor sculptures in Philadelphia. The lessons have been developed as a six-part unit, beginning with an introduction to public art, which can be taught over five one-hour class periods.
The unit is organized so that lessons may be paired together, enabling students to visualize historical trends and changes in public art. Lessons can also be used separately. They are aligned with the Pennsylvania standards for 4th and 5th grade students.
Sculpture-Specific Lesson Plans: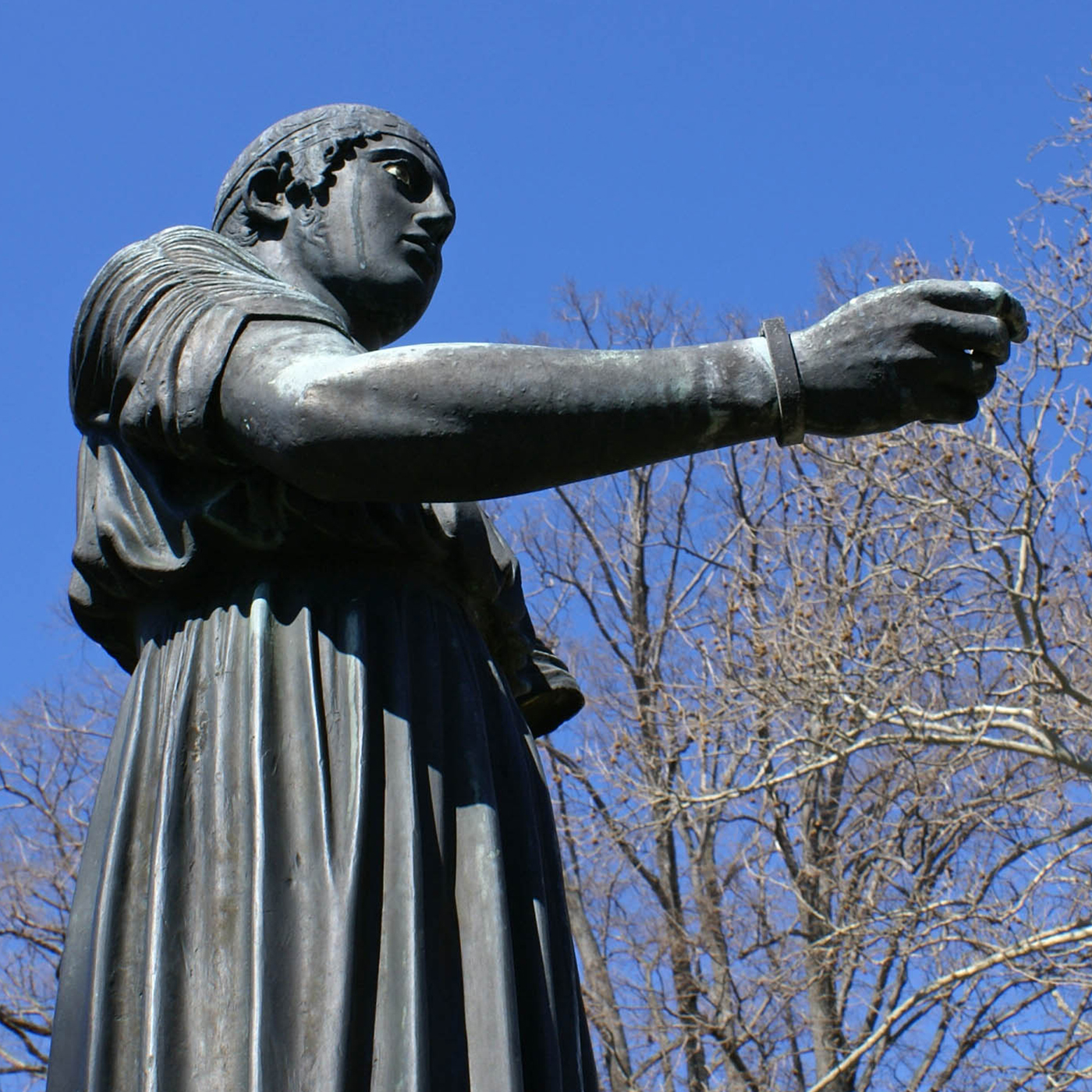 Charioteer of Delphi
The Charioteer of Delphi is a bronze sculpture cast from the Greek original created in the 5th Century B.C.  As in the original, the left arm is missing, as are its chariot and horses. The City of Philadelphia received this artwork in 1976 as a gift from the Greek government to commemorate our Bicentennial celebration.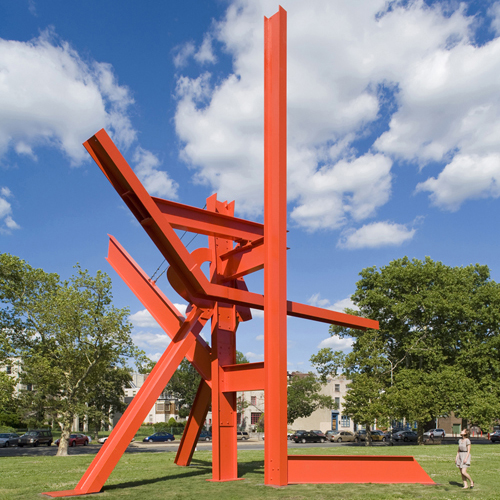 Iroquois
Iroquois is large-scale abstract sculpture formed from painted steel I-beams, created by internationally acclaimed artist Mark di Suvero. It was acquired by the Association for Public Art with the support of philanthropist David N. Pincus, and was installed on Philadelphia's Benjamin Franklin Parkway in 2007.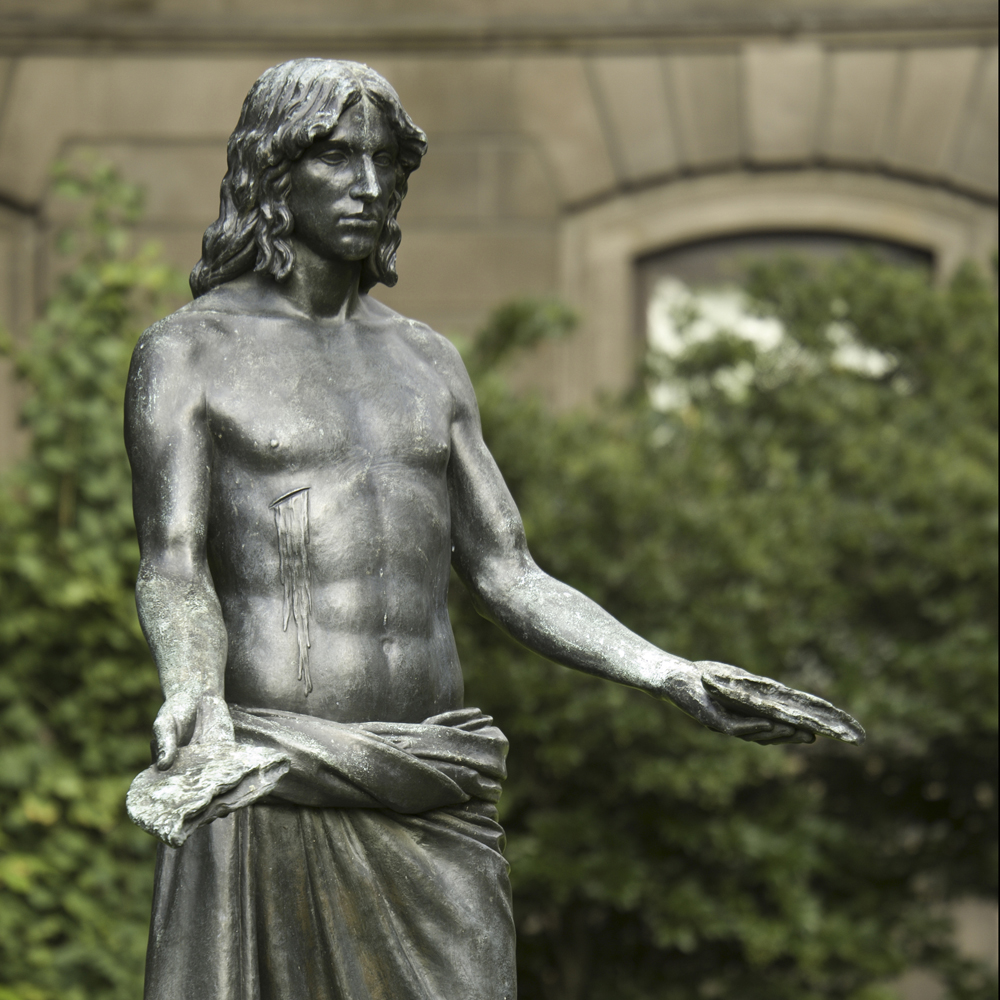 Jesus Breaking Bread
Jesus Breaking Bread is a bronze sculpture made by Philadelphia artist Walter Erlebacher (1933-1991). It was commissioned as part of the 41st International Eucharistic Congress in 1976, sponsored by the Catholic Church. The theme of the second day of the Congress was "The Hunger for Food."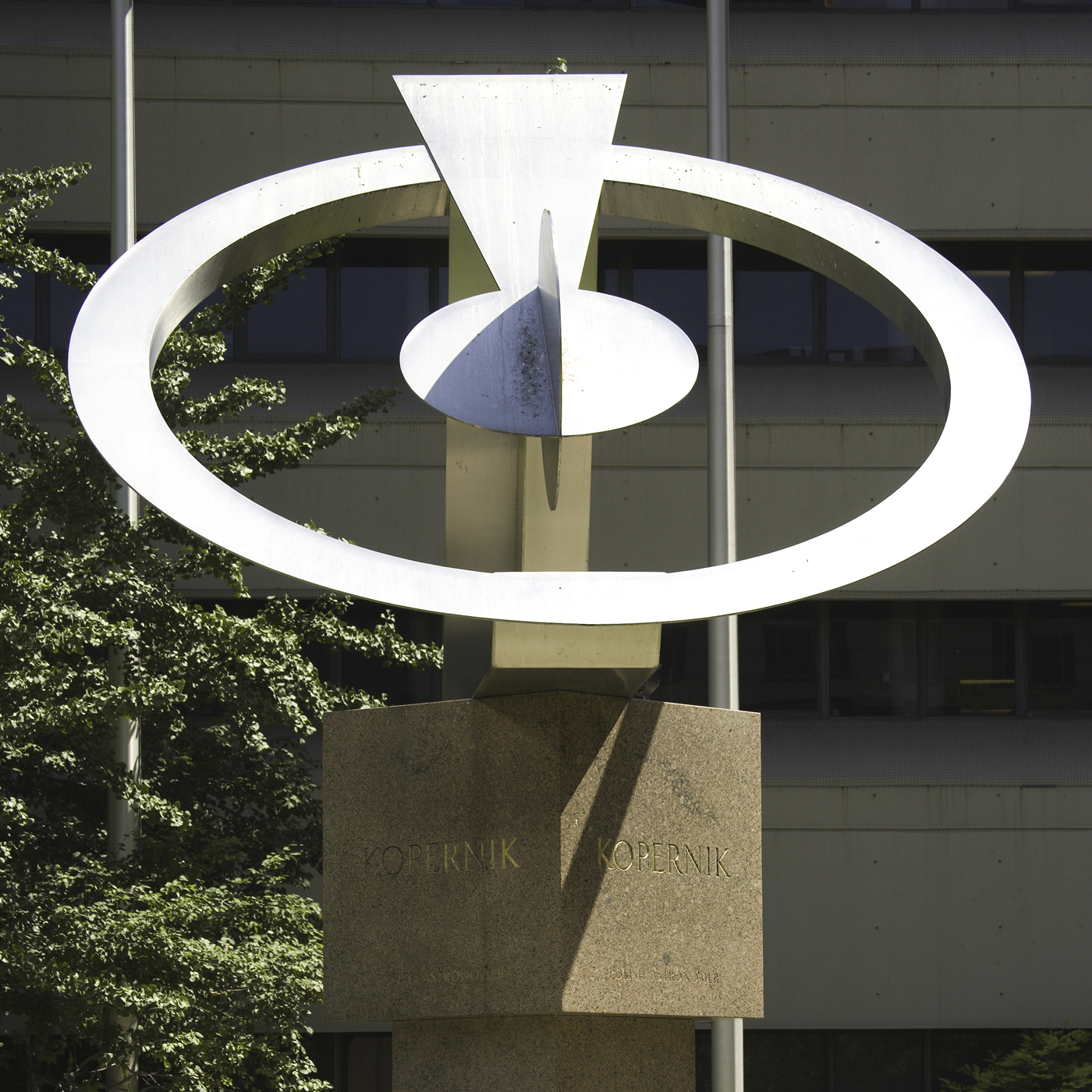 Kopernik
Kopernik by artist Dudley Talcott was commissioned by a group of Polish Americans in 1972 to celebrate the 500th birthday of the astronomer Mikolaj Kopernik (1899-1986). Mikolaj Kopernik, better known as Nicolaus Copernicus, revolutionized scientific thought with his theory that the sun, not the earth, is the center of the universe.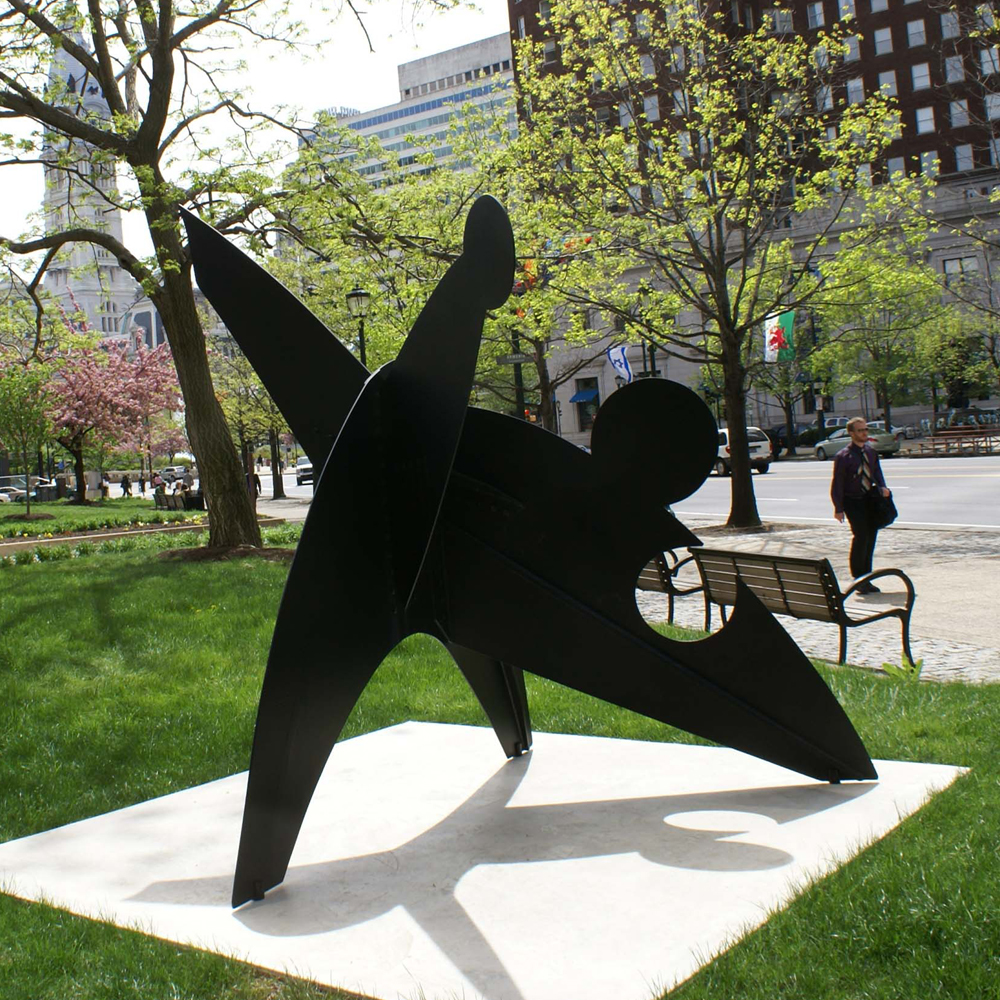 Three Discs, One Lacking
Three Discs, One Lacking is by Alexander "Sandy" Calder, an artist famous for creating mobiles and large-scale sculptures. Calder came from a family of prominent Philadelphia artists: his grandfather, Alexander Milne Calder, created the William Penn statue atop Philadelphia's City Hall, and his father, Alexander Stirling Calder, created Swann Memorial Fountain in Logan Square.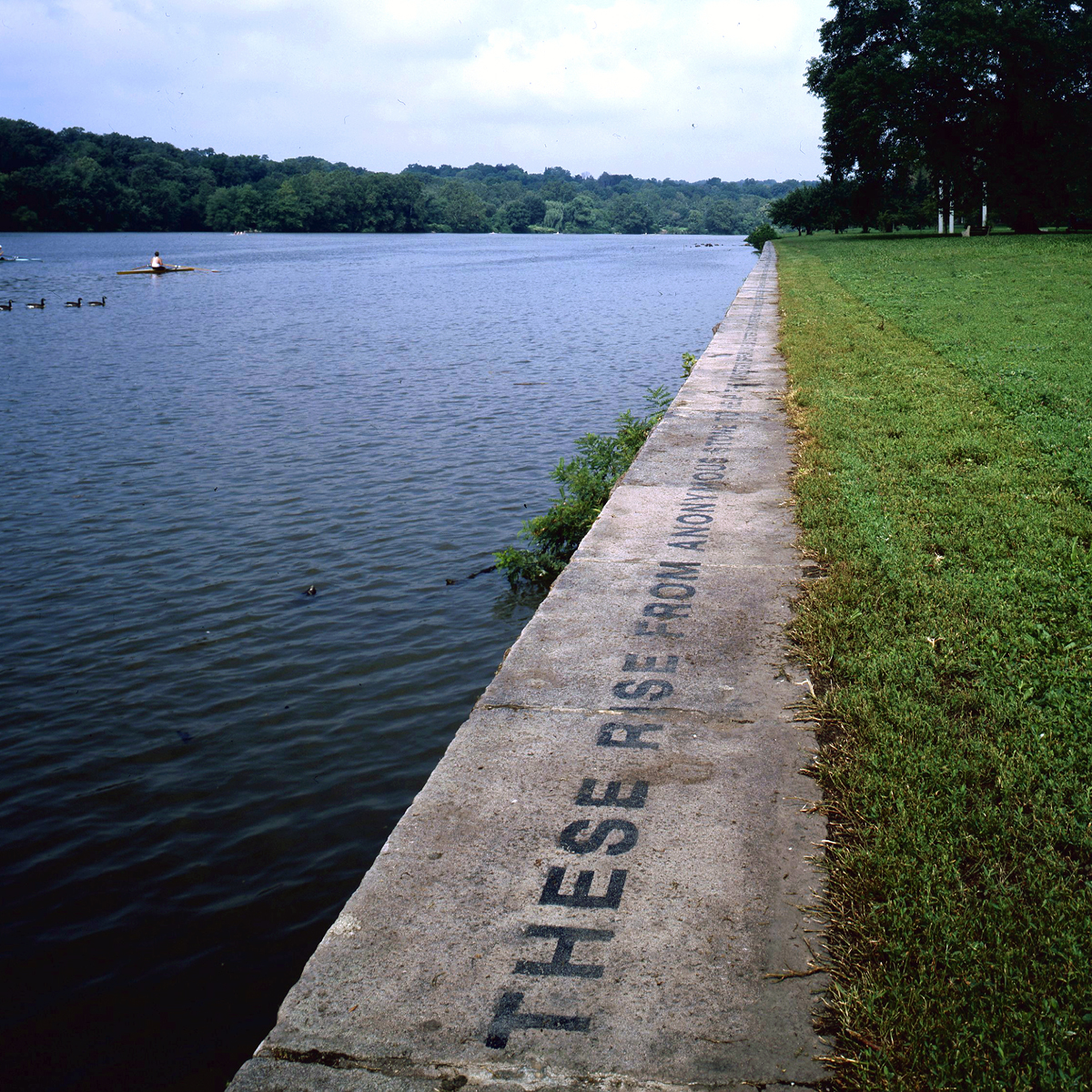 Sleeping Woman
Sleeping Woman by artist Tom Chimes and poet Stephen Berg is a site specific artwork made entirely of text. The artwork is a 1,000′ line of poetry painted without punctuation on the top of the stone retaining wall along the Schuylkill River bank of Philadelphia's Kelly Drive.