One of aPA's main goals is to continually connect people with Philadelphia's collection of public art through various interpretation, and reinterpretation, initiatives and through promoting the role that art plays in the creation and enhancement of our public spaces.
Established in 2010, Museum Without Walls: AUDIO is the Association for Public Art's free multi-platform audio series. A city-wide resource, there are currently over 75 episodes about Philadelphia's collection of public art and its historic sites, featuring over 160 unique voices including artists, educators, scientists, writers, curators, civic leaders, and historians. The series is accessible through call-in numbers, a phone app, and the aPA website.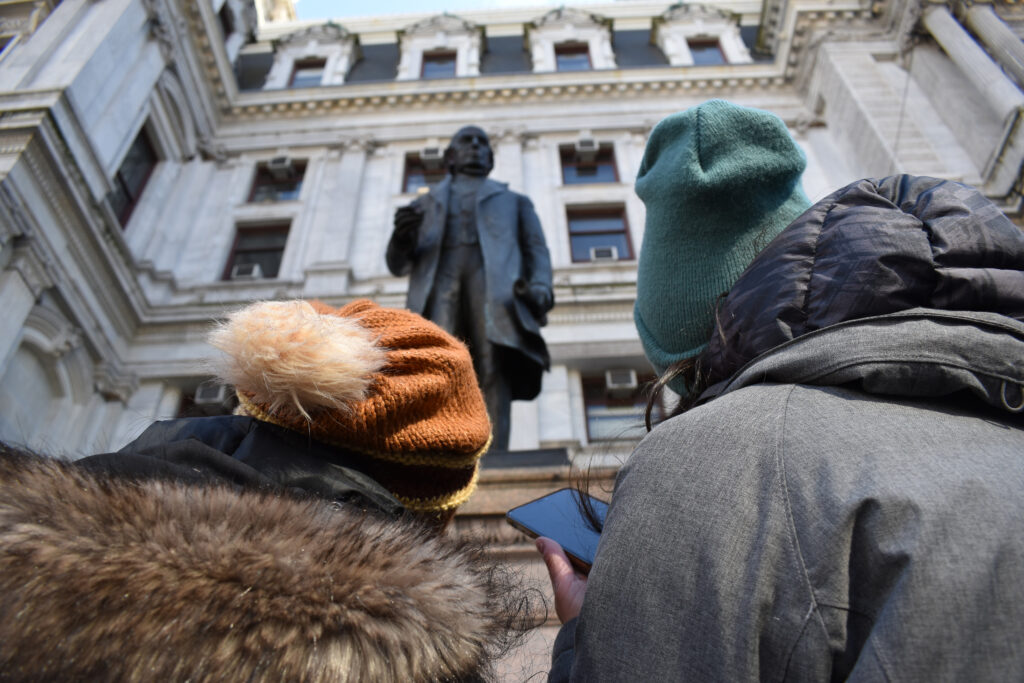 The aPA maintains a comprehensive inventory of Philadelphia's public art on its website. It's searchable by artist, artwork, and theme. The inventory includes a vast number of permanent works owned by the City of Philadelphia, Parks and Recreation, aPA, individual institutions, and more. Several murals are featured but the majority of works are considered three dimensional. For an inventory of murals in the city, head over to Mural Arts Philadelphia.
The aPA curates a selection of self-guided walking tours, bike tours, and often gives in-person tours.
Tour public art in Philadelphia with the Association for Public Art's outdoor sculpture bike map created in collaboration with the Bicycle Coalition of Greater Philadelphia. Our bike map offers a 4 and 10 mile route with sculpture stops and scenic views throughout East and West Fairmount Park. These tours are recommended for urban cyclists with experience riding on busy streets or in traffic.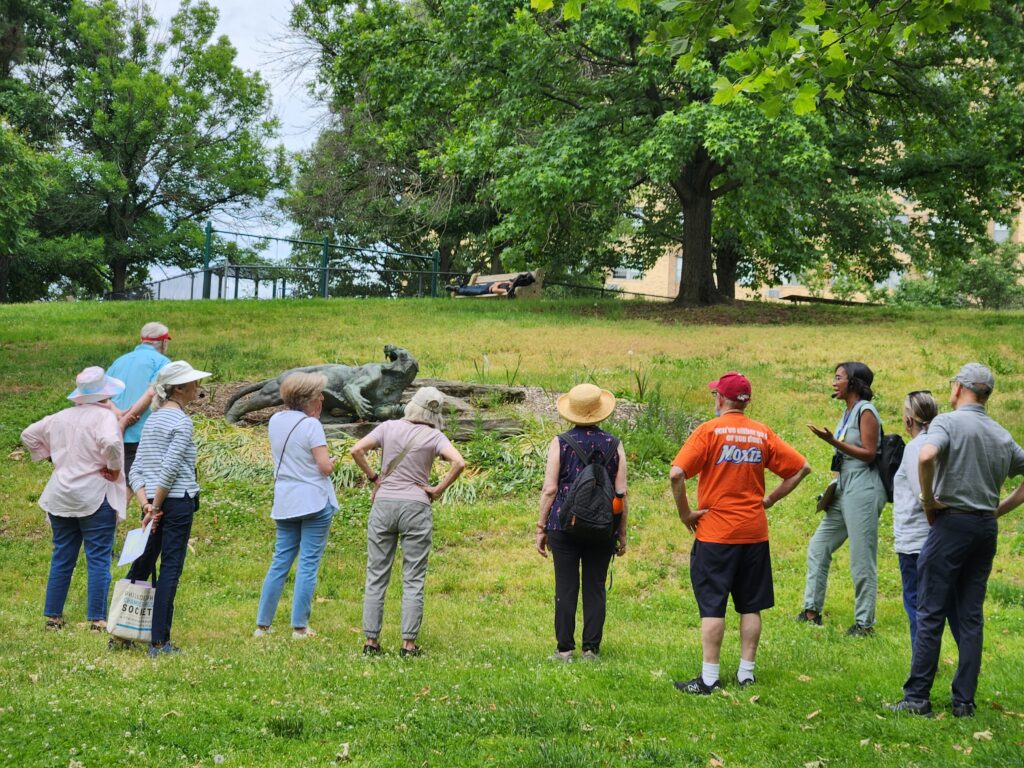 Interpretive Signage
The Association for Public Art has partnered with the City of Philadelphia's Center City District and Department of Parks and Recreation to develop a shared interpretive signage system for permanent sculptures throughout the city. The signs typically include a short description of the artwork's history and significance. Works that are part of aPA's Museum Without Walls: AUDIO program have call-in numbers to access the audio on-site if one is not using the phone app. By developing, maintaining, and expanding sculpture signage and other interpretive initiatives, the aPA provides the public with more opportunities to connect with Philadelphia's public outdoor sculpture while raising awareness and underscoring the important role public art plays in the creation and enhancement of successful and vibrant civic spaces.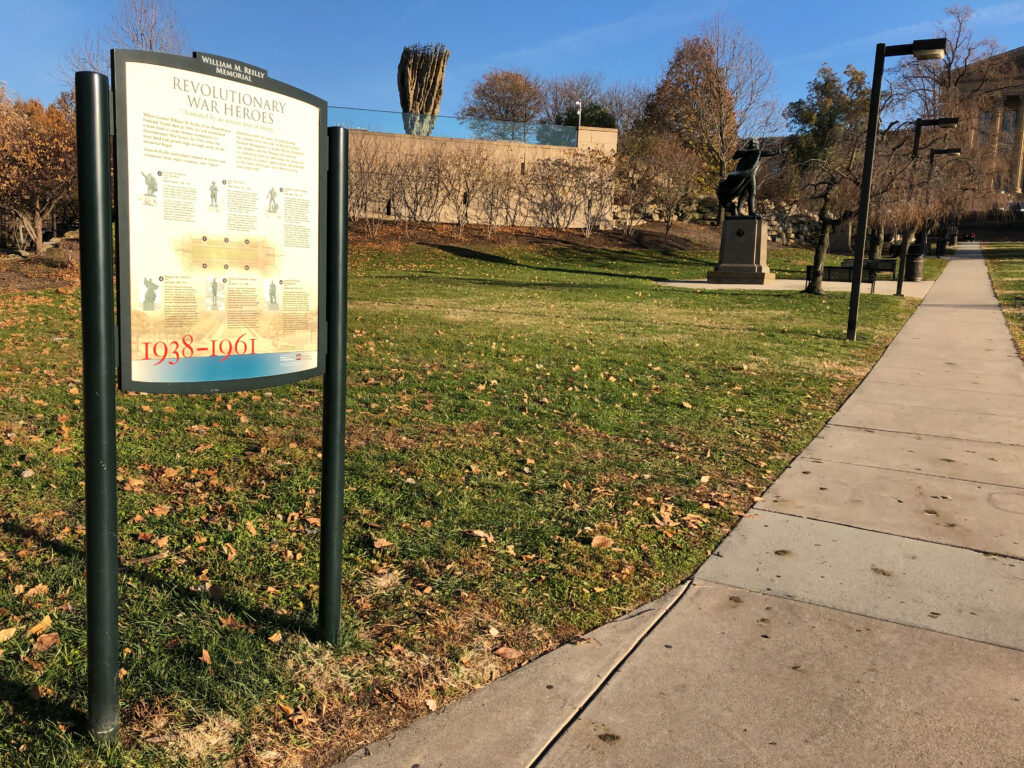 Programs and Events
The aPA presents a number of public workshops, exhibitions, and lectures centered around public art. Including, each year aPA hosts an Annual Meeting that is free and open to the public. With a history dating back to the 1800s, this event has featured speakers such as Martin Puryear, Roxy Paine, Jody Pinto, James Turrell, Claes Oldenburg and Coosje van Bruggen, Christo and Jeanne-Claude, and Barbara Haskell to name a few.