At A Glance
Three large-scale murals inspired by the Wissahickon Valley's winding creek and environs

Landscape artist Diane Burko was awarded the commission by Marriott through the Philadelphia Redevelopment Authority's Percent for Art program

Burko moved her studio to a 7,500 square-foot factory space to accomodate the massive project
In the mid 1990s, Marriott International in cooperation with the Philadelphia Redevelopment Authority selected Philadelphia landscape painter and photographer Diane Burko to create a new artwork for the Marriott Hotel located at 12th and Market Streets. Commissioned to fulfill the Redevelopment Authority's Percent for Art requirement – the first one-percent program in the U.S. – Burko was chosen from more than 50 submissions.
Wissahickon: Reflections is a series of three painted murals in the hotel's rotunda lobby that captures the natural beauty of the Wissahickon Valley in Philadelphia's Fairmount Park. The work consists of one large wall mural (11.5′ x 32′), and two companion murals (7′ x 85′ and 7' x 97') placed 14 feet above the floor on the architectural frieze that envelops most of the lobby. Together, the paintings create a panoramic view of the Wissahickon's picturesque creek and environs.

"I want to celebrate and share the beauty, mystery and complexity of nature with the viewer," said Burko. "My overriding concern is to create works of art celebrating the natural wonders of the Wissahickon Creek, while researching beyond expected illusions to other levels of awareness and meaning for the viewer."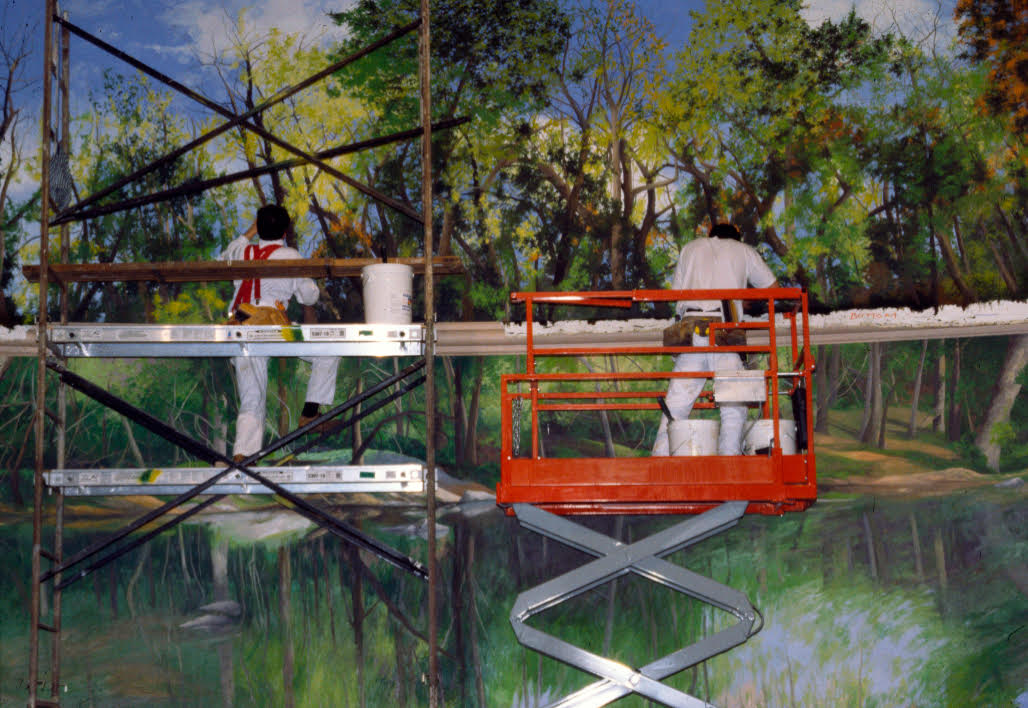 To prepare for the project, the artist spent a year painting and photographing in the Wissahickon, and had to move her studio to a 7,500 square-foot factory space to accommodate the massive work. The paintings were installed beginning in May 1996, and all three were completed by December 1997.
Burko, who was born in New York City and lives and works in Philadelphia, is known for creating work that lies at the intersection of art, science, and the environment. Focusing on landscapes and "monumental geological phenomenon," she addresses the urgency of climate change and environmental issues around the world.