At A Glance
The U.S. General Services Administration (GSA) Art in Architecture Program commissioned Philadelphia artist Moe Brooker to create this site-specific painting for the William J. Green Jr. Federal Building

The program commissions visual art for new federal buildings nationwide, using half of 1% of the estimated cost of construction to commission an artwork

Brooker was known for his brightly-colored abstract compositions and had a long and prolific career as a painter, printmaker and educator

The artist's concept for the painting was "one of joy" and "an invitation that celebrates the architectural space and adds warmth to it"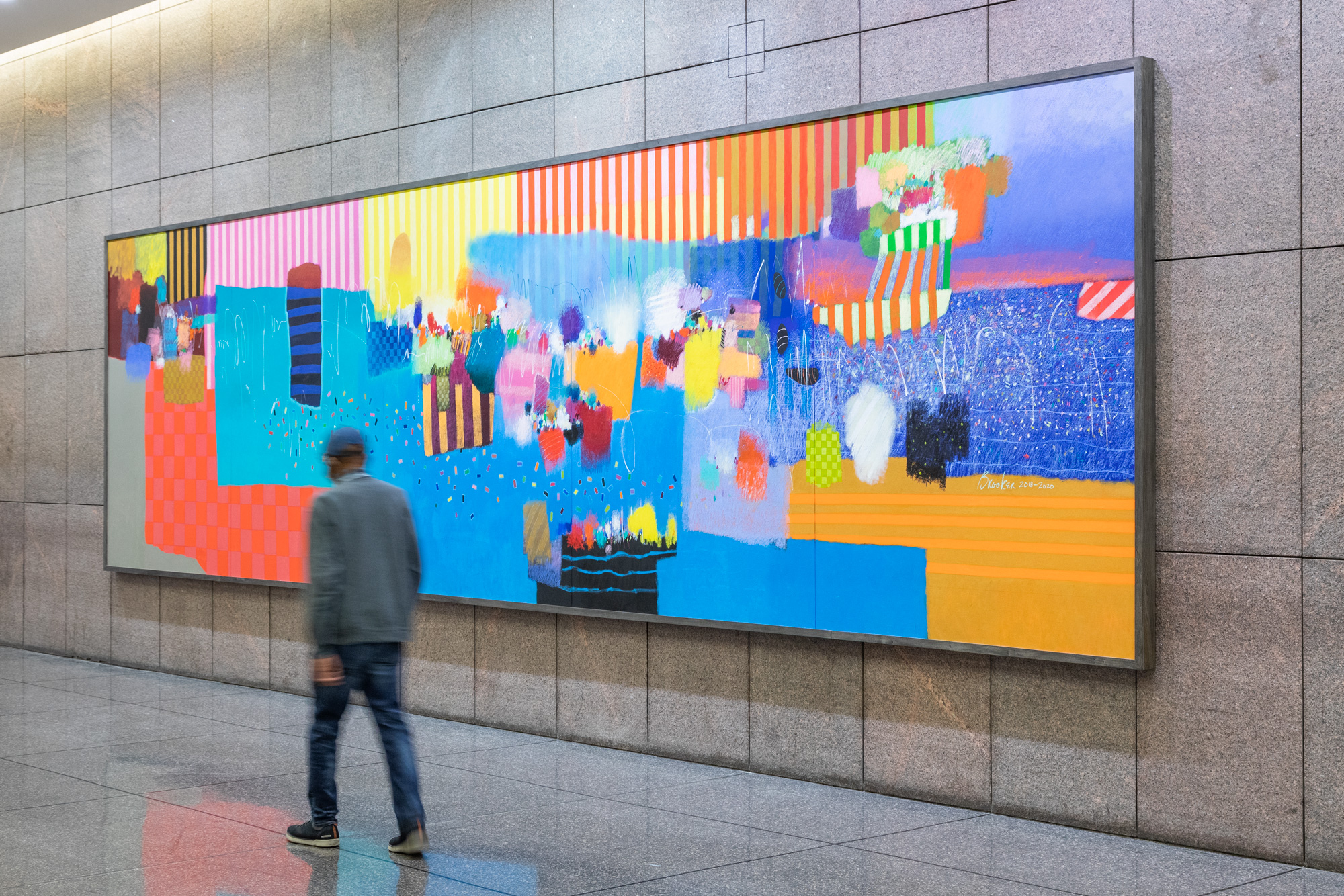 Known for his abstract compositions of brightly-colored patches, lines, patterns, and textures, Moe Brooker (1940-2022) was a beloved artist and educator in Philadelphia, where he was born and raised. He was a painter and printmaker who taught throughout the U.S. and abroad for more than forty years. In Philadelphia, he taught at the Pennsylvania Academy of Fine Arts, Tyler School of Art, and Moore College of Art & Design, and his work can be found in the collections of the Philadelphia Museum of Art, Pennsylvania Academy of Fine Arts, and Woodmere Art Museum, among others.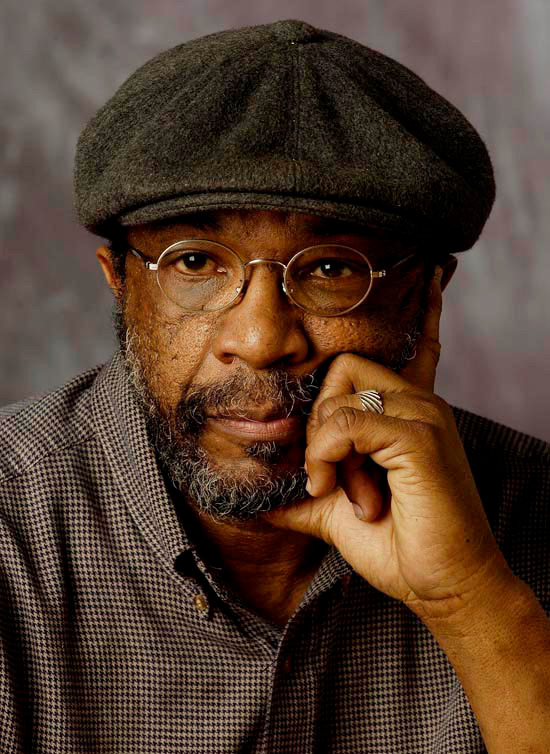 Moe Brooker passed away unexpectedly in January 2022, only a few months after The Fruit of the Spirit was installed in September 2021. The colossal site-specific painting was commissioned by the Art in Architecture Program of the U.S. General Services Administration (GSA) for the lobby of the William J. Green Jr. Federal Building in Philadelphia as part of a restack and reconfiguration project. According to the GSA, "The title of this painting, The Fruit of the Spirit, provides insights into Brooker's motivations as an artist over his long and prolific career. He has said: 'I have enormous belief in the human spirit and in people, regardless of what the world is like right now. I want to make people smile, I want to make people laugh, and I want to introduce to people their own sense of spirituality, because that's what keeps us going. That's what keeps me making art.'"
The artist's concept for The Fruit of the Spirit was "one of joy" and "an invitation that celebrates the architectural space and adds warmth to it." Loosely brushed blocks of color, white chalky patches and lines, and confetti-like patterns are layered over larger fields of color, and these forms are framed by sections of stripes and checkerboard grids. To Brooker, the checkerboard, seen in many of his paintings, represents "options, possibilities, and what could happen.
The GSA's Art in Architecture Program oversees the commissioning of visual art for federal facilities nationwide, using half of 1% of the estimated cost of construction to commission an artwork. To select artists for these projects, a panel that includes GSA staff, art professionals, and civic and community representatives nominates artists from a pool of diverse candidates on the GSA's National Artist Registry (which is open to all American artists) for the GSA to evaluate. The goal of the program is to commission art that will enhance the civic meaning of federal architecture, showcase the vibrancy of American visual artists, and create a lasting cultural legacy for the people of the United States.
The Association for Public Art's Executive Director and Chief Curator, Penny Balkin Bach, was on the panel that nominated Moe Brooker for this commission. Read More ››
RESOURCES: