At A Glance
Chief Tamanend stands atop a turtle while an eagle with a wampum belt in its grasp is perched on his shoulder

The turtle symbolized Mother Earth and the eagle represented a messenger of the Great Spirit

The site-specific sculpture faces Alexander Milne Calder's William Penn atop City Hall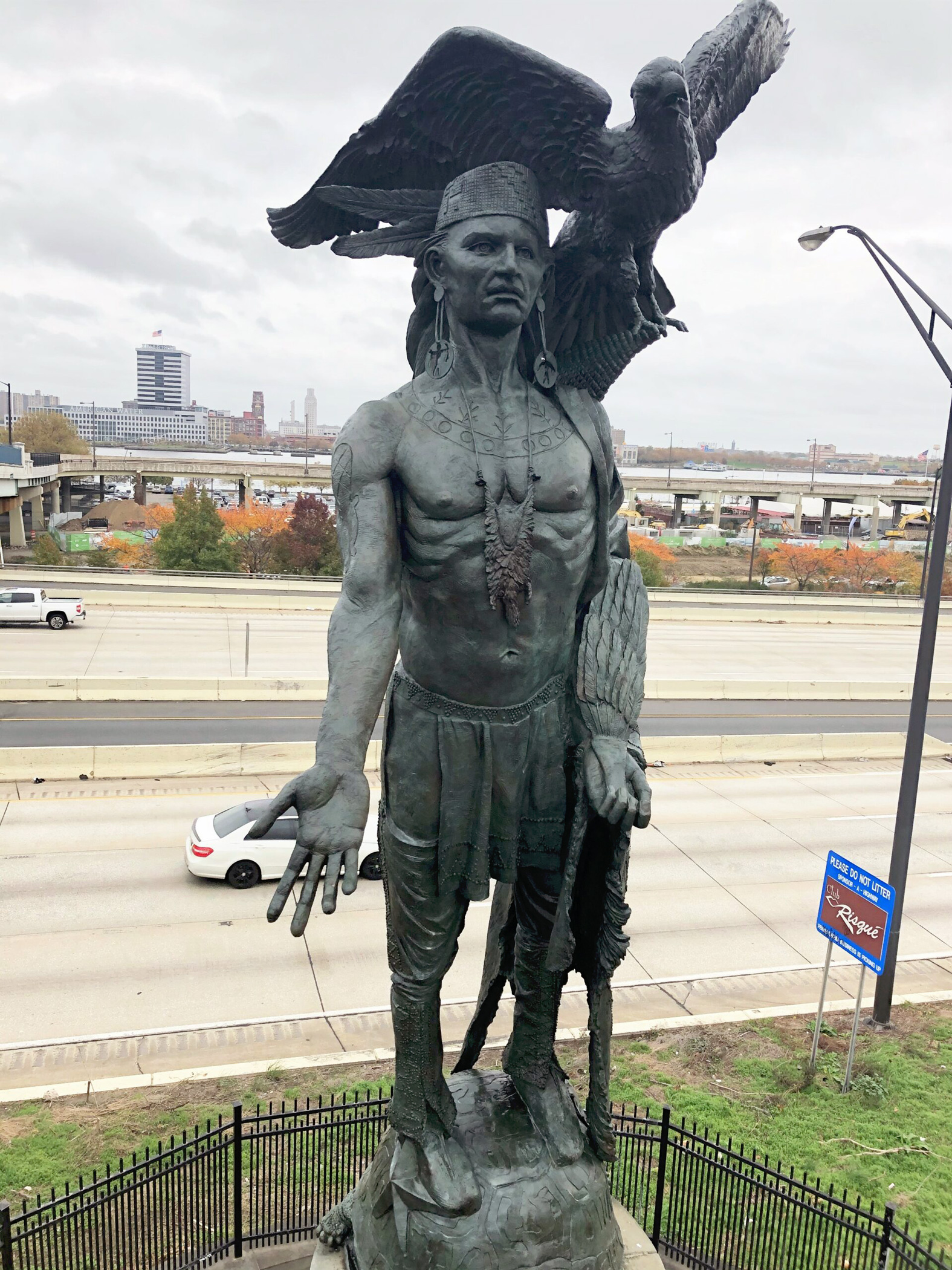 Chief Tamanend, with a welcoming outstretched arm, stands atop a turtle while an eagle with a wampum belt in its grasp is perched on his shoulder. To the Lenni-Lenape tribe, who welcomed William Penn upon his arrival to Pennsylvania in 1682, the turtle symbolized Mother Earth and the eagle represented a messenger of the Great Spirit. Tamanend was the leader of the Lenni-Lanape tribe, and the belt held in the eagle's talons signifies a friendship treaty agreed upon between Penn, Tamanend, and other Native Americans.
Revered by many as a symbol of peace, Tamanend was named a "Patron Saint of America," and May 1st was considered "Tamanend Day."
Artist Raymond Sandoval's site-specific sculpture is installed at Front and Market Streets, facing Alexander Milne Calder's William Penn atop City Hall. Standing more than 20 feet tall and weighing nearly 4 tons, Tamanend was unveiled in June 1995.
In fall 2020, the sculpture received a significant conservation treatment from the City of Philadelphia's Office of Arts, Culture and the Creative Economy (Creative Philadelphia). See the before and after photos >>
RESOURCES: