At A Glance
Developed as part of the Association for Public Art's Form and Function program

The room's simple elegance suggests a Quaker meetinghouse or a country church

An Iranian who emigrated to the U.S. in 1960, Armajani is a principal theorist of contemporary public art

The Samuel S. Fleisher Art Memorial is the nation's first tuition-free art school
For his contribution to the Fairmount Park Art Association's (now the Association for Public Art) Form and Function project, Siah Armajani wanted to create a work for a school. The result was a room dedicated to Louis Kahn that serves as a lecture room and meeting place as well as a gallery for displaying reproductions of Kahn's architectural drawings.
Armajani, an Iranian who emigrated to the United States in 1960, is a principal theorist of contemporary public art. His work has been described as democratic because it brings art into the service of daily life. His bridges, rooms, and garden structures are deceptively simple, meticulously crafted, and often inscribed with passages from his favorite writers, including Emerson, Melville, and Whitman.
Schools began with a man under a tree who did not know he was a teacher, sharing his realization with a few others who did not know they were students
The Louis Kahn Lecture Room is designed to accommodate about 35 people. Wooden pew-like benches extend at an angle from the walls. In the middle of the room, Armajani left enough open space to allow a "meditative quality." The durable hardwoods are painted in grayish rose, bright yellow, and Pennsylvania Dutch blue. At the entrance a glass transom has one of Kahn's designs etched in it, and display surfaces on the walls offer changing examples of his work. Mounted on the cornice are quotations from Kahn, one of which reads: "Schools began with a man under a tree who did not know he was a teacher, sharing his realization with a few others who did not know they were students." An inlaid wooden rectangle in the floor bears a verse by Whitman that begins: "When the materials are prepared and ready, the architects shall appear." The room's simple elegance suggests a Quaker meetinghouse or a country church. In fact, Armajani intended to evoke the feeling of the adjacent Sanctuary, which was originally built as a church.
The Samuel S. Fleisher Art Memorial is the nation's first tuition-free art school. Fleisher, with support from the city's Office of Housing and Community Development, funded the building renovation and lighting; the Fairmount Park Art Association sponsored the room's design and installation. For access to the Louis Kahn Lecture Room, call (215) 922-3456.
Adapted from Public Art in Philadelphia by Penny Balkin Bach (Temple University Press, Philadelphia, 1992).
Directions by Car:
From Center City Philadelphia, take 6th Street south to Catharine Street. Turn right onto Catharine Street. The Fleisher Art Memorial is on the right side, between 7th and 8th Streets.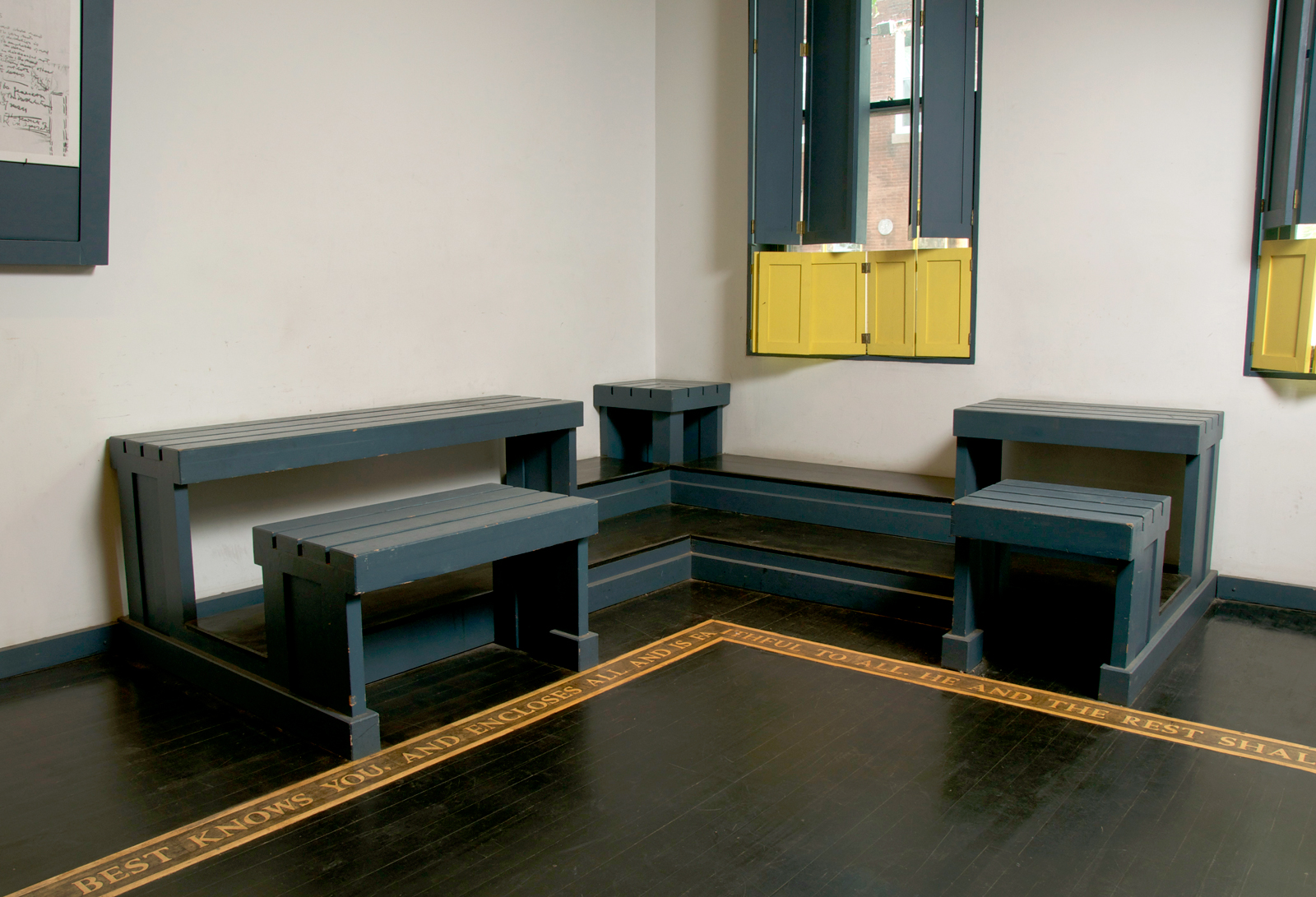 RESOURCES:
Born in Tehran, Iran, artist Siah Armajani came to the United States at the age of 21 to attend Macalaster College in St. Paul, MN. After graduating in 1963, he married and settled in Minneapolis where he continues to work. Armajani creates large-scale, architectural sculptures and is perhaps most widely recognized for designing the Olympic torch of the 1996 Olympics games held in Atlanta, Georgia, USA.
Other public works include functional bridges, gardens, and rooms such as the Irene Hixon Bridge (1998) in Minneapolis, MN and the Lighthouse and Bridge (1996) in Staten Island, NY.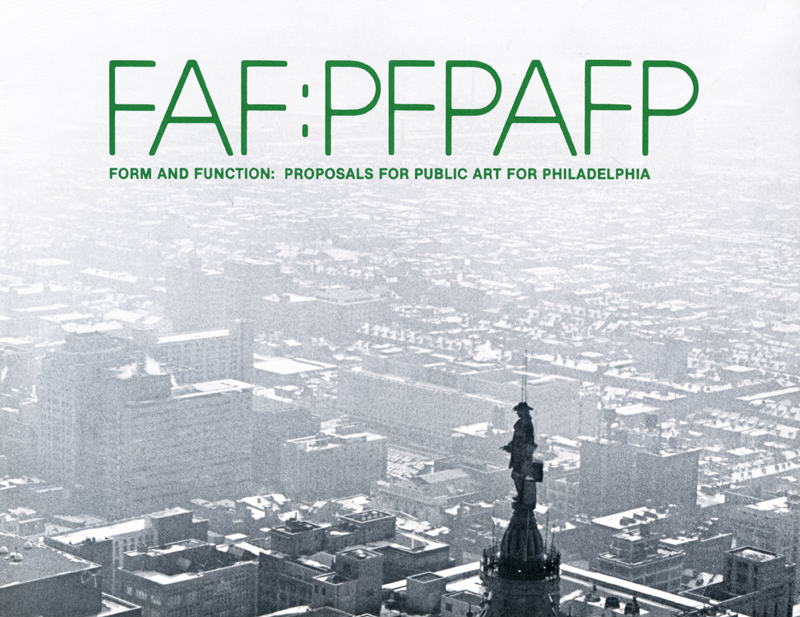 To bridge the gap between public art and ordinary life, the Fairmount Park Art Association (now the Association for Public Art) initiated the pioneering program Form and Function in 1980. The Association invited artists to propose public art projects for Philadelphia that would be utilitarian, site-specific, and integral to community life—works that would be integrated into the public context through use as well as placement.
Each artist was asked to give meaning or identity to a place, to probe for the genius loci, or the "spirit of the place." The Association for Public Art's intention was to respond to the needs of a changing city, as well as to accommodate the expressions of individual artists.