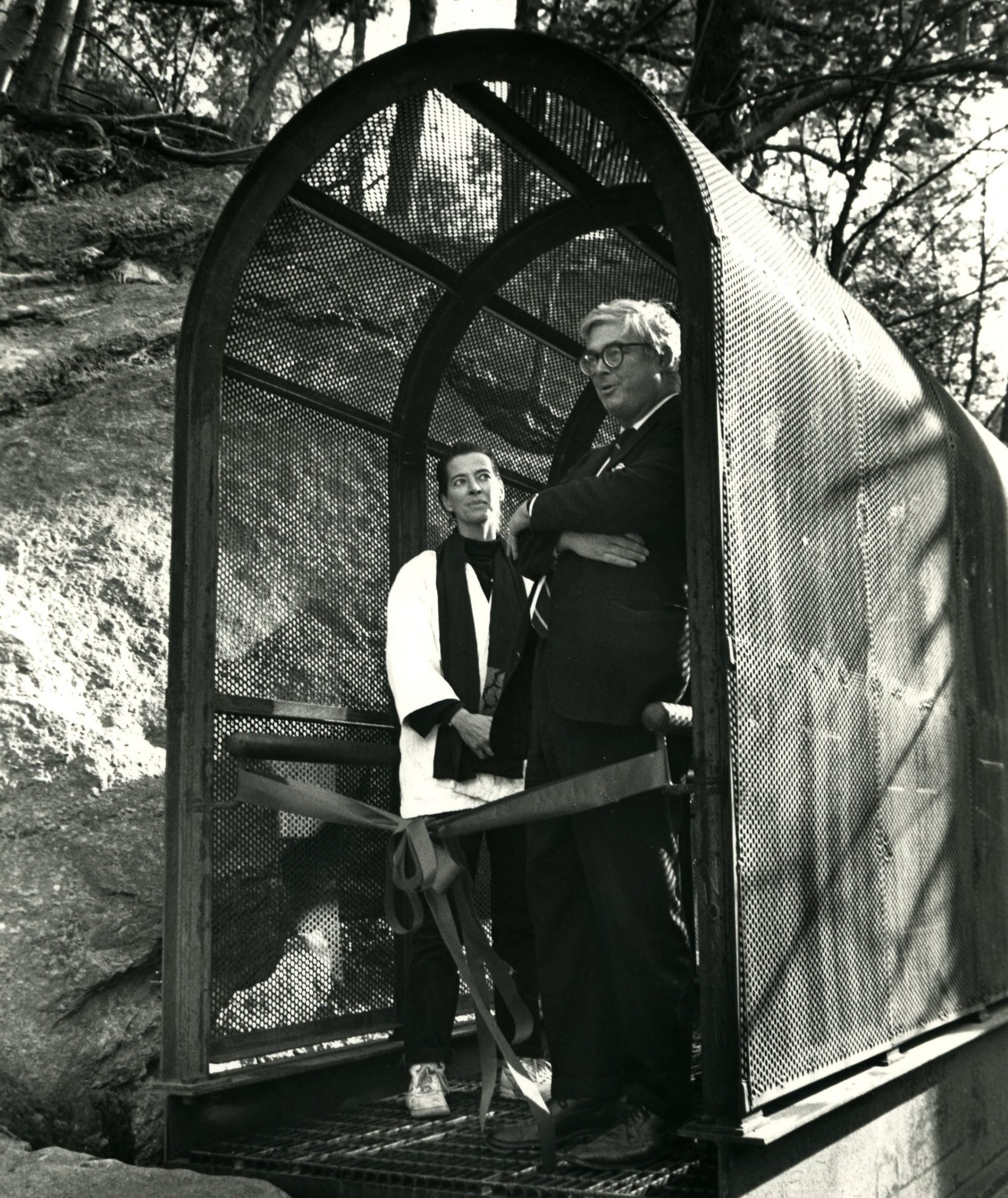 The Association for Public Art (aPA) is deeply saddened by the passing of Charles E. Mather III, Esquire, who served as a trustee, advocate, and supporter of aPA for decades. Mr. Mather joined the Board of aPA in 1975 (then the Fairmount Park Art Association) and was its longest-serving president – for 28 years from 1985-2013.
Mr. Mather was committed to expanding Philadelphia's collection of public art through commissioning and acquiring public sculptures. During his leadership, the Association carried out the commissioning initiative Form and Function, which led to the permanent installation of a number of beloved public artworks, including Jody Pinto's Fingerspan (1987) along the Wissahickon Creek and Martin Puryear's Pavilion in the Trees (1993) near the Fairmount Park Horticulture Center.
"We will all miss him so – his quick wit, amazing knowledge of all things and kind and gentle nature," said his daughter, Dorothy Ix. "He loved his work with aPA so much."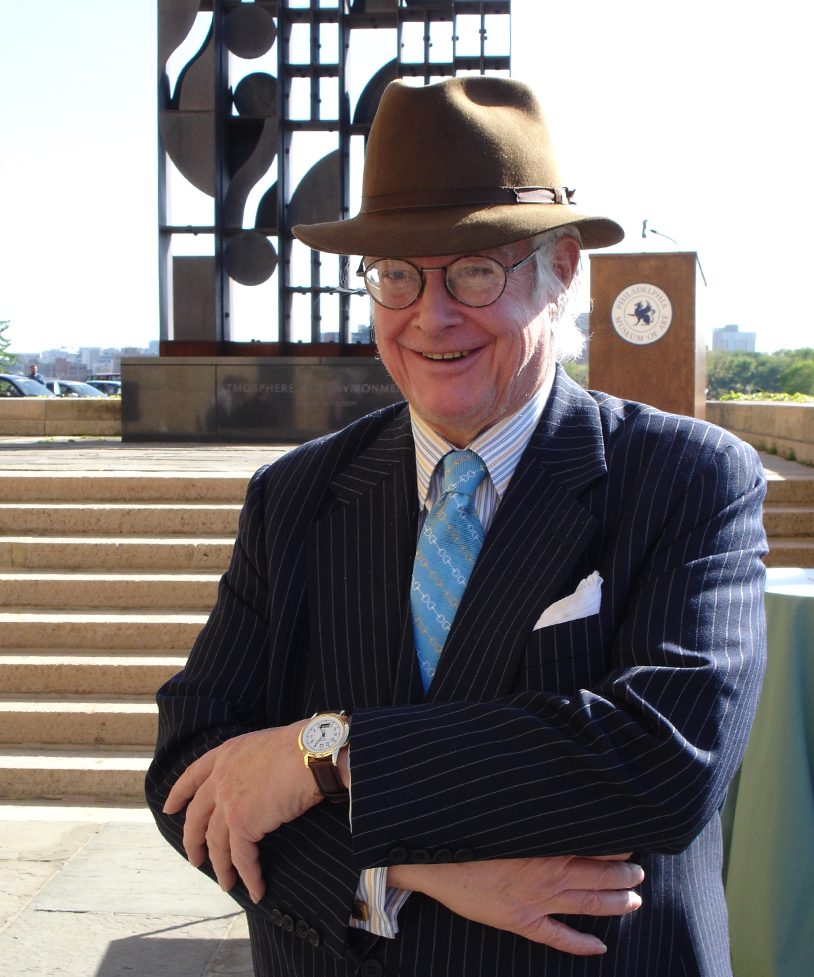 He was also committed to the preservation of public art, including extensive conservation treatment of Louise Nevelson's Atmosphere and Environment XII (1970) that the Association oversaw in 2007.
Other notable acquisitions of the Association that Mr. Mather endorsed include Mark di Suvero's Iroquois and Barbara Hepworth's Rock Form (Porthcurno) sculptures, installed along the Parkway in 2007 and 2012, respectively, with the support of the late David N. Pincus.
"We will miss his 'calm humor' and 'gentle wit' as aPA Board members have described him," said aPA Executive Director & Chief Curator, Penny Balkin Bach. "He has made a lasting impression on this organization, and his legacy of service will not soon be forgotten."
Philadelphia Inquirer: Charles E. Mather 3d, insurance executive and descendant of old Quaker family, dies at 86