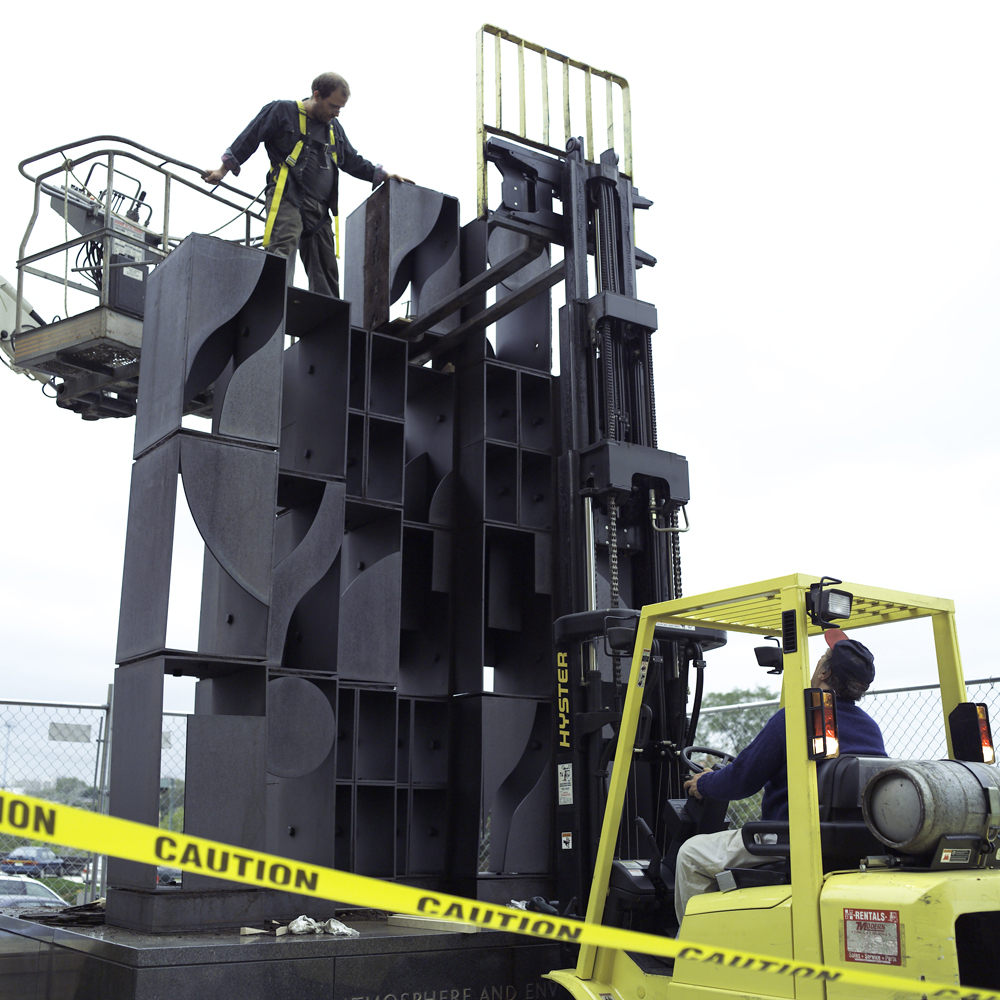 Fairmount Park Art Association Receives Getty Grant
The Fairmount Park Art Association announces the receipt of an award of $78,200 from The Getty Foundation for treatment and research related to the conservation and reinstallation of Atmosphere and Environment XII by the 20th-century American artist Louise Nevelson. The conservation will be supported by funds from the Getty Foundation, the federal Save America's Treasures program, and the Locks Foundation.
Created in 1970, Atmosphere and Environment XII represents a pioneering use of Cor-Ten (weathering steel), an industrial material that has had a great impact on the field of public art. The 18′, 18,000-pound sculpture was purchased by the Art Association and installed outside the west entrance of the Philadelphia Museum of Art in 1973.
Due to severe "corrosion jacking," the sculpture became severely disfigured and was dismantled in 2002 by the Conservation Department of the Philadelphia Museum of Art. The conservation treatment of this sculpture will utilize an innovative approach to the particular challenges and aesthetics of Cor-Ten steel, providing valuable information to the fields of conservation, architecture, and public art.
This project is part of the Art Association's ongoing commitment to outdoor sculpture conservation.