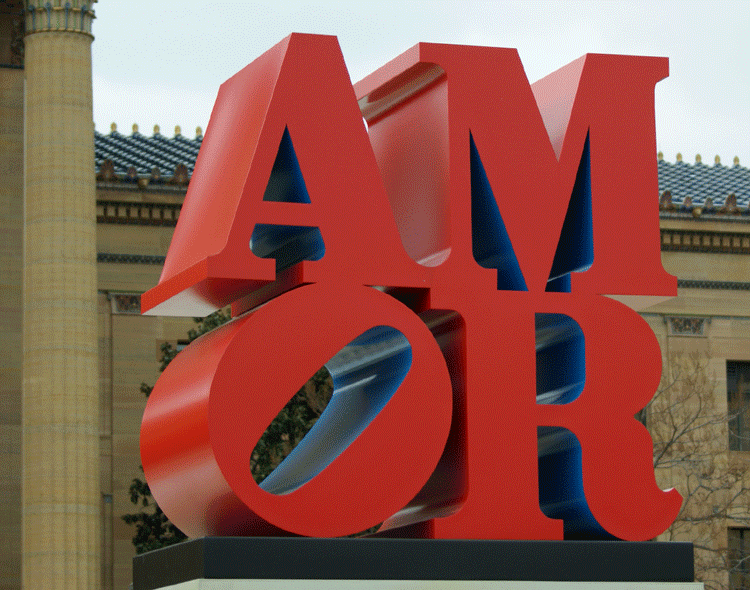 LOVE is all around in Philadelphia.

AMOR

to all!

Robert Indiana's AMOR (1998; installed 2015) is presented by the Association for Public Art (aPA) and the Philadelphia Museum of Art (PMA). The sculpture is on loan from the Morgan Art Foundation, courtesy of Simon and Marc Salama-Caro. Learn more about AMOR >>

Founded in 1872, the Association for Public Art commissions, preserves, promotes and interprets public art in Philadelphia. The Philadelphia Museum of Art is Philadelphia's art museum: a landmark building with world-class collections, exhibitions and programs. More information about Robert Indiana can be found at robertindiana.com.

Share your photos on Twitter or Instagram using #AMORphilly!
@assocpublicart @philamuseum @wmf2015