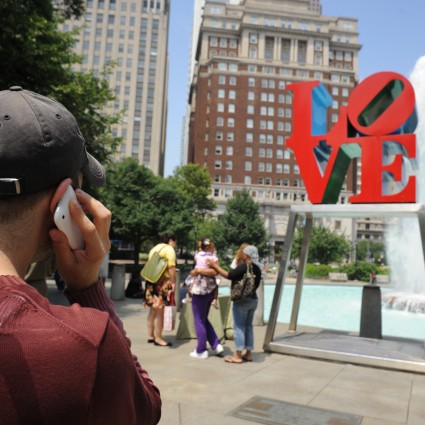 The Fairmount Park Art Association is proud to announce that it is the recent recipient of several generous grant awards that will allow us to expand our public art outreach and programming. The National Endowment for the Humanities (NEH) has awarded a grant of $170,000 to the Art Association for Phase Two of Museum Without Walls™: AUDIO as part of their America's Historical and Cultural Organizations Implementation grant program.The funding will enable us to add 30 more stops to the existing 35 stop program, including additional sites along the Parkway and West Fairmount Park — almost doubling the current scope of this award-winning program. More information about the NEH and a list of all awarded grants can be found here.
On May 9, the John and James L. Knight Foundation announced the winners of the inaugural Knight Arts Challenge in Philadelphia. The Art Association was among 36 local organizations that received awards out of 1,752 applications.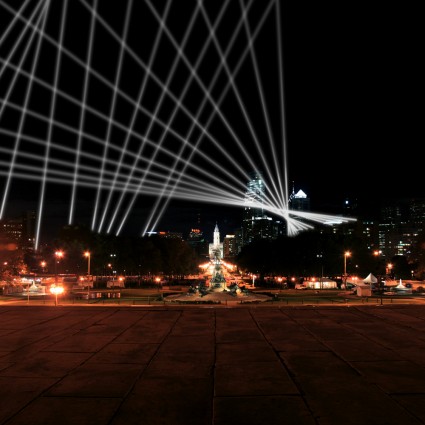 A $250,000 grant will help fund Open Air – a world-premiere public art installation by artist Rafael Lozano-Hemmer planned for September 2012. A complete list of Knight Arts Challenge awardees can be found here.
On May 10, Bill Mills, President of PNC Bank, announced that the Art Association has been awarded a $40,000 grant for Sculpture Saturdays Presented by PNC Arts Alive — our series of family-friendly public art activities. This fall, Sculpture Saturdays moves to Kelly Drive. Programming will include artist-led sculpture making workshops for children, distribution of our Outdoor Sculpture Fun Guide for Kids, a "sync station" to download the Museum Without Walls™: AUDIO program and mobile app, and live music at the Samuel Memorial. A team of specially-trained Public Art Ambassadors will also be on hand to answer questions about Museum Without Walls™: AUDIO and the nearby sculptures. More information about PNC Arts Alive can be found here.