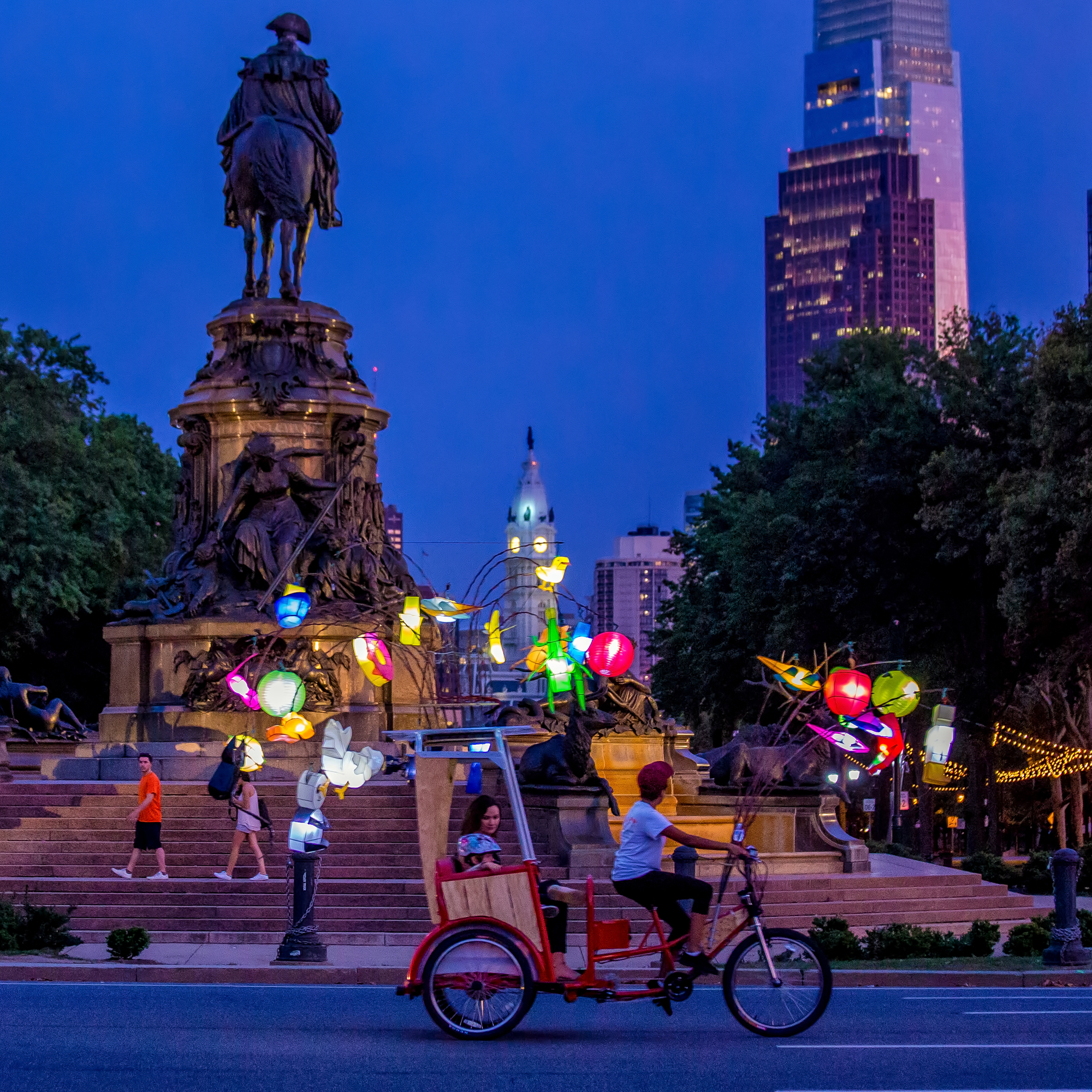 Philadelphia residents and visitors delighted in the magic and whimsy of Cai Guo-Qiang: Fireflies, an interactive public artwork for the Benjamin Franklin Parkway that ran from September 15 – October 8, 2017, Thursday – Sunday evenings. Thousands took free rides along the Parkway in one of Cai Guo-Qiang's customized pedicab vehicles, which were adorned with hundreds of illuminated Chinese lanterns. The project transformed the Parkway at night, and gave participants and spectators a unique, once-in-a-lifetime way to experience the city's grand boulevard. Fireflies was commissioned by the Association for Public Art with Fung Collaboratives on the occasion of the Parkway's centennial, with major support from The Pew Center for Arts & Heritage.
NUMBERS:
The project consisted of 900 illuminated lanterns in a bevy of colors and shapes, held aloft by a fleet of 27 pedicabs
Approximately 2,800 people gathered for the World Premiere opening celebration and performance
Some 5,500 more took free moon-lit rides along the grand boulevard
Participants came from 25 states and US Territories, and 36 countries
PRESS RELEASE: "Association for Public Art Still Glowing After Fireflies"
A huge thank you to all who helped make this project possible! See the Fireflies Production Team and Supporters and Partners.