The Association for Public Art (aPA), formerly the Fairmount Park Art Association, will bring to life this summer the historic Ellen Phillips Samuel Memorial along Kelly Drive and the Schuylkill River with a temporary exhibition (June 12 – November 12, 2023) by artist Maren Hassinger. Originally commissioned and presented by Socrates Sculpture Park in New York City, Steel Bodies includes ten large-scale open metal vessel sculptures that will be installed throughout existing figurative artworks and landscape. Part of an ongoing effort to reimagine the site Hassinger's evocative sculptures offer restorative and inspiring messages of shared and active humanity. This will be the first contemporary public art exhibition at the memorial and the artist's first outdoor sculpture exhibition in Philadelphia. There will be an opening reception on June 14th at the memorial.      
Ellen Phillips Samuel Memorial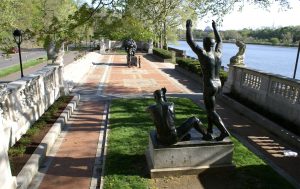 The Ellen Phillips Samuel Memorial consists of seventeen sculptures commissioned over a thirty-year period (1933-1961) by aPA and placed on three large terraces, designed by Paul Cret, along the Schuylkill River to commemorate an early history of the United States. The memorial was organized around six themes: the settling of the eastern seaboard, western expansion, the emergence of the U.S. as an independent nation, democracy and opportunity for all, man-made America, and the spiritual factors that shape our inner life. Funds for the memorial were provided by Ellen Phillips Samuel, who left most of her estate to create a series of statues along the Schuylkill River "emblematic of the history of America." Conceived during a time of dramatic change in civic and cultural life, the existing artworks in the memorial are reflective of the styles and times in which they were created. Installing contemporary sculptures at the site to engage with those works will advance aPA's commitment to reanimate, reimagine and reinterpret the historic site within a contemporary context.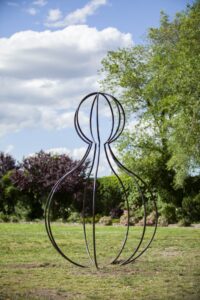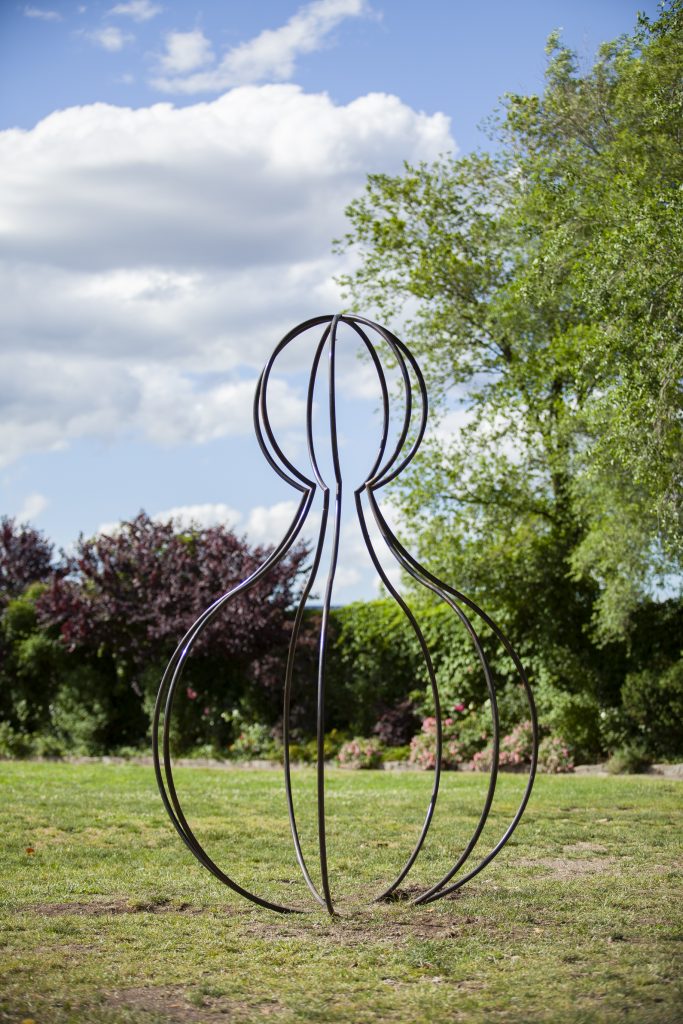 Hassinger's temporary installation of abstract sculptures will provide a contrast to the permanent memorial's figurative artworks. Inspired by ancient iconic vessel archetypes, the ten open metal sculptures suggest three-dimensional line drawings that vividly connect art with nature in shared public space. According to Hassinger, "if we can share the sky, we can share other things."
Though each sculpture is unique with varying sizes and shapes, they each symbolically accept, contain, and protect. With these artworks she suggests, "We are ALL vessels capable of compassion, and we are all equal. We share our humanity."
This installation will contribute to the revitalization of this underappreciated riverfront site located within walking distance of the Philadelphia Museum of Art. Steel Bodies will be visible from two of the city's main driving arteries – Kelly Drive and the Schuylkill Expressway across the river.
Maren Hassinger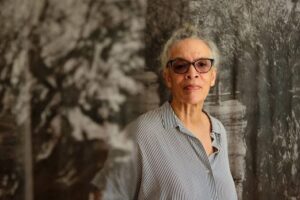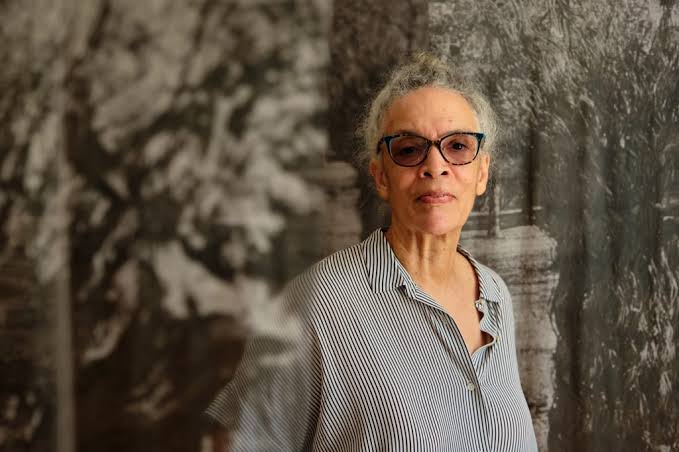 Maren Hassinger (b. 1947, Los Angeles, CA) lives and works in New York, NY. She received her BA from Bennington College and her MFA in Fiber Structure from the University of California, Los Angeles. The artist has built an expansive practice that articulates the relationship between nature and humanity. Carefully choosing materials for their innate characteristics, her sculptures reflect the sensibilities and education she experienced as a sculptor in the Fiber Arts Program at UCLA. Hassinger was the Director Emeritus of the Rinehart School of Sculpture at the Maryland Institute's College of Art in Baltimore, where she served as the school's Director for over twenty years before retiring in 2017. She has exhibited widely in both the United States and abroad and her work is included in the permanent collections of the Art Institute of Chicago; Baltimore Museum of Art; Los Angeles County Museum of Art; Museum of Modern Art, NYC; the Smithsonian's Hirshhorn Museum; and the Whitney Museum of American Art, NYC, among others. Other recent outdoor commissions include those for Sculpture Milwaukee, Dia Bridgehampton, the Smithsonian Museum, the Rockefeller Foundation, the Aspen Art Museum, and Destination Crenshaw. 
Opening Reception 
The installation will be open to the public from June 14 through November 2023. The public is invited to a reception, as well as aPA's 151st Annual Meeting on June 14 at 6:00pm. Maren Hassinger and a representative from Socrates Sculpture Park will give brief remarks.  The Opening Reception will also include a summary of aPA's recent activities and initiatives.  After the speaking portion of the event, attendees will have an opportunity to view Steel Bodies on their own. 
This Summer and coming Fall, aPA will be hosting events and programs in conjunction with the exhibition such as a collaborative art-making experience with the artist, a tour with the curators, an artist lecture and the following partner programs: 
Drawing Public Art with Fleisher Art Memorial
Thursday, June 22- Thursday, July 13

5:00pm-7:00pm

Four session workshop led by artist Nancy Agati.

On-site,

Ellen Phillips Samuel Memorial

$155 members, $170 non-members
Vessels in Clay Community Workshop with The Clay Studio
Saturday, July 8, 2023

10:00am-11:30am (90 minute class)

Onsite,

Ellen Phillips Samuel Memorial

Registration required.

Free program 
Maren Hassinger's Steel Bodies was originally presented and commissioned by Socrates Sculpture Park, New York with support from the Lenore G. Tawney Foundation. Artworks courtesy of the artist and Susan Inglett Gallery. The installation of this project was done in partnership with the City of Philadelphia's Department of Parks & Recreation.