PAST EVENTS: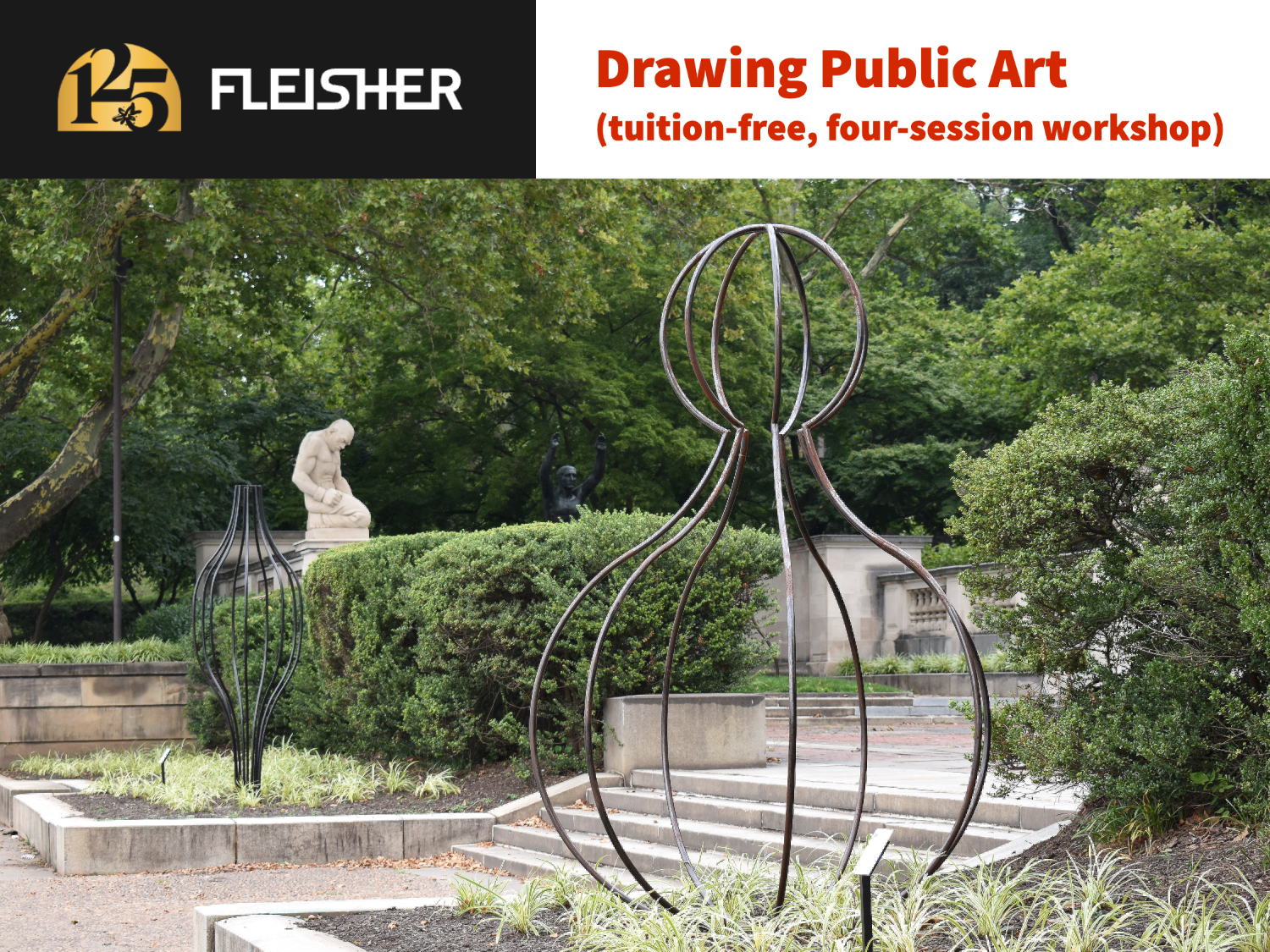 DRAWING PUBLIC ART (FALL 2023)
with Fleisher Art Memorial
9/14/2023-10/5/2023 | 5:00-7:30PM, Thursdays
WHERE: On-Site at the Ellen Phillips Samuel Memorial, Kelly Drive
Learn and practice your observational skills outdoors this fall while exploring works of public art including Steel Bodies by Maren Hassinger, the Association for Public Art's current public art exhibition at the Ellen Phillips Samuel Memorial on Kelly Drive. This is a tuition-free ($10 studio fee), all-levels, outdoor adult drawing workshop comprised of four sessions.
Led by artist Nancy Agati whose own practice includes painting, drawing, and site-specific installation, students will learn about the role of drawing and observation in planning and executing large scale installations and the ways artists connect to a landscape.
---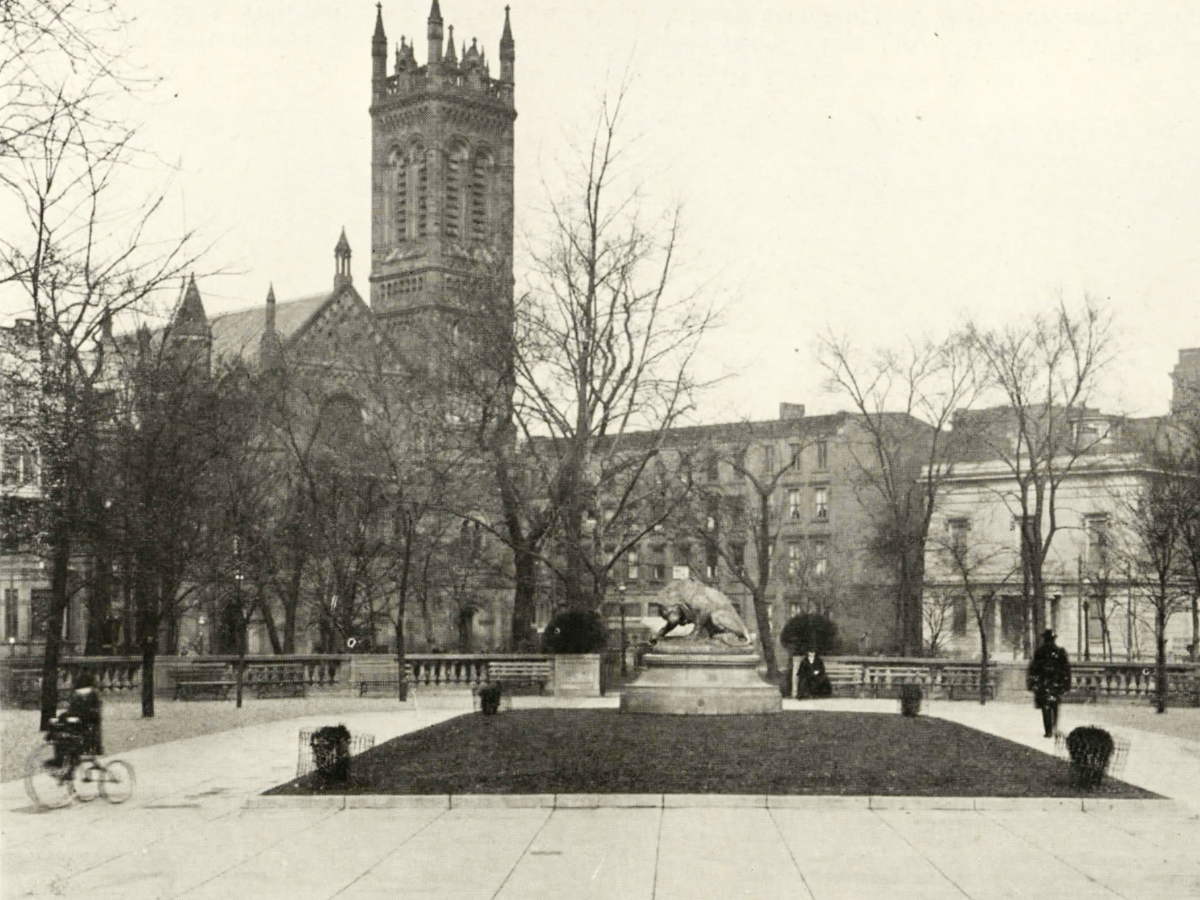 HISTORIC RITTENHOUSE SQUARE TOUR
Saturday, September 30, 2023, 10am-11:30am
Rittenhouse Square and the Historical Society of Pennsylvania (HSP)
Tour BEGINS at 1800 Walnut Street and ENDS at HSP at 1300 Locust Street.

Learn about the public art and historic properties in Rittenhouse Square, then see the original documents at the Historical Society of PA!
One of Philadelphia's original public squares dating back to the founding of the city in the 1600s, Rittenhouse Square consists of stunning architecture, winding walkways, and public art. Join the education staff from the Association for Public Art and the Historical Society of Pennsylvania for a walking tour to learn about the early development of the Rittenhouse Square and the prominent civic leaders and artists who played a significant role in making it an iconic public park. The tour will then continue several blocks east  to the Historical Society, where guests will have the opportunity to see supporting documents and images that demonstrate the process between artists, organizations like the Association for Public Art, and private citizens. $10 Association for Public Art and HSP Members, $15 non-members / adults. Light refreshments will be offered at the end of the tour at HSP. 
---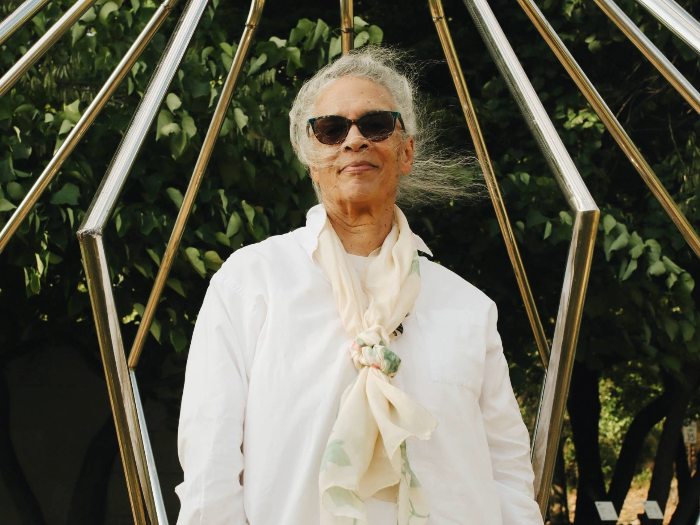 ARTIST TALK: MAREN HASSINGER
Friday, September 8, 2023, 6pm-7:30pm
Temple Contemporary, Tyler School of Art
Join us for an artist talk with multidisciplinary artist Maren Hassinger (b.1947) at the Tyler School of Art and Architecture. Hassinger will discuss her life's work in the public space and the artist's first outdoor sculpture exhibition in Philadelphia, Steel Bodies at the Ellen Phillips Samuel Memorial. For over five decades, Hassinger has explored connections between politics, communities, and the environment through dance, performance, video, and an approach to materials that transforms the industrial into the poetic.
This event is free with registration and open to the public. Light refreshments will be provided. NOTE: Main entrance is on Norris Street between 12th & 13th Streets. (see map)
---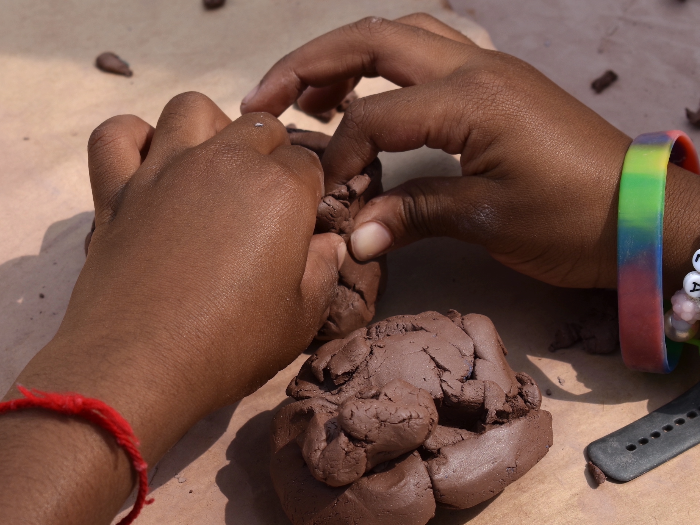 UPDATE: We regret that this event has been CANCELLED due to inclement weather. We apologize for any inconvenience this may have caused. Please contact us at apa@associationforpublicart.org if you have any questions.
"ART IN THE FIELD" FREE KIDS WORKSHOP WITH MAREN HASSINGER (AGES 7-12)
In partnership with the Clay Studio 
Saturday, September 9, 2023, 10am-11:30am
Ellen Phillips Samuel Memorial, Central Terrace (see map)
Inspired by the exhibition Steel Bodies, join aPA for a free interactive workshop led by the multidisciplinary artist Maren Hassinger and the Clay Studio. Young artists will learn the fundamentals of constructing a clay pot. Designed for kids ages 7-12, this workshop will develop artistic skills, foster engagement with other young artists, and encourage self expression.
FREE, but registration is required and space is limited! All materials will be provided. Each artwork will be glazed, fired, and ready for pick up in 2-4 weeks. 
---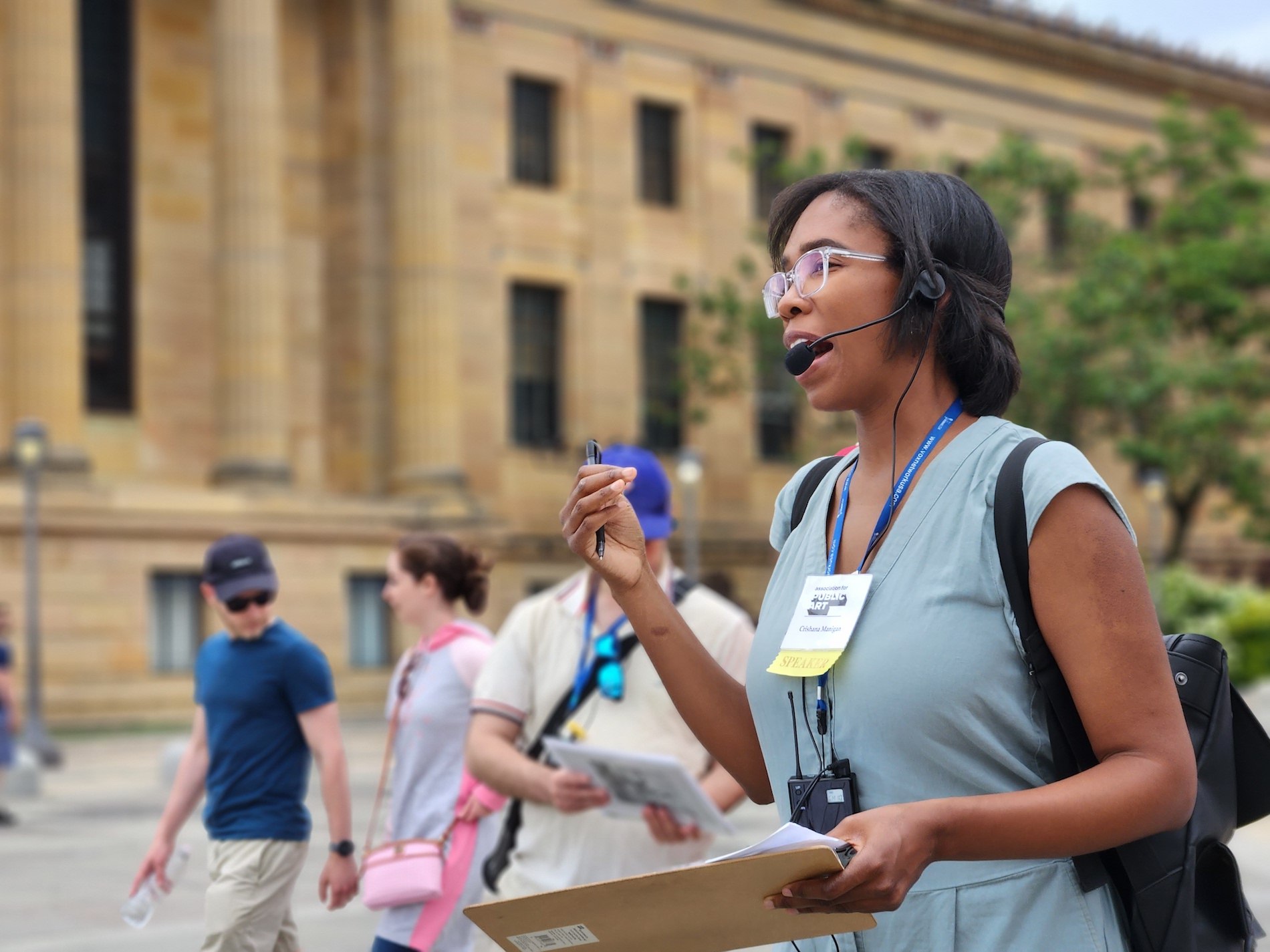 WALKING TOUR: "PUBLIC ART, LANDMARKS, AND TRANSFORMATIONS ALONG THE SCHUYLKILL"
Led by aPA and Preservation Alliance for Greater Philadelphia
Sunday, August 20, 2023  | 2-4pm
The Schuylkill River received its name because of the confluence; groves of trees, sycamores, and oaks once obscured the entrance of the Schuylkill. In Dutch, Schuylkill means "hidden stream". This 130-mile corridor over the years has shaped the lives and landscape of Philadelphia. Learn about the changes and development along the lower Schuylkill River and the industrialization that followed in historical landmarks, and public art spanning the early 18th to the mid-19th century. This tour was developed in partnership with the Preservation Alliance.
Note: Tour includes walking up a steep hill from the Fairmount Water Works to the Philadelphia Museum of Art (PMA), steps down the front of the PMA, and walking on areas of grassy terrain.
$10 aPA Members and Preservation Alliance Members, $15 non-members. Members of the ACCESS Philly Art Reach program will receive a discounted rate for tours.
Photo by Vinni Cheng for the Preservation Alliance