The Fairmount Park Art Association will unveil its newest public art project, Manayunk Stoops: Heart and Home, created by artist Diane Pieri with the Manayunk Development Corporation along the Manayunk Canal Towpath. The project officially opens with a dedication ceremony on Friday, September 29 from 4:30 to 6:30 PM at the site.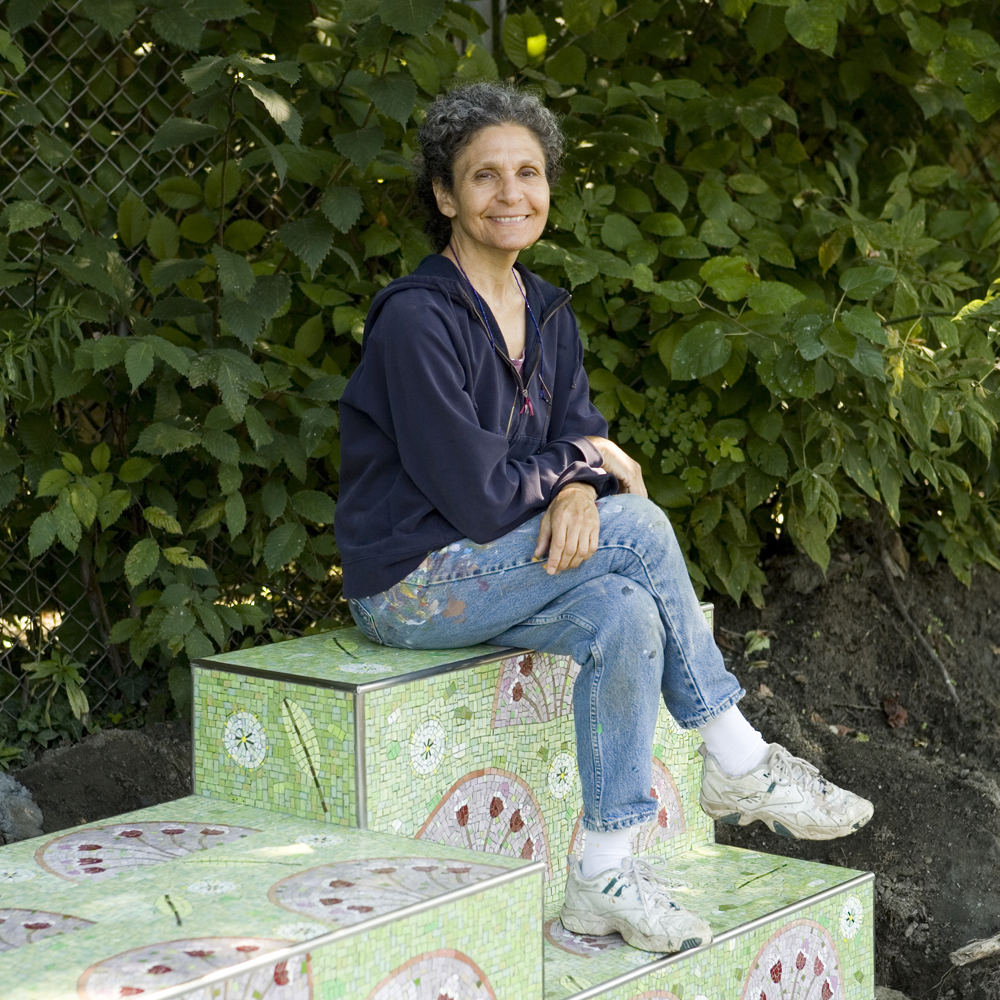 Manayunk Stoops: Heart and Home consists of nine mosaic "stoops" that enhance and interpret the physical and natural environment of the Manayunk Canal Towpath. The artwork includes imagery inspired by the native flora, fauna, and industrial heritage of the Manayunk area. The stoops, situated in five sites between Lock and Cotton Streets, serve as seating elements along the Canal and are an interpretation of the front steps and entryways that mark the neighborhood's architecture and street life.
Manayunk Stoops was commissioned through the Fairmount Park Art Association's (now the Association for Public Art) ongoing program New•Land•Marks: public art, community, and the meaning of place. Artists Diane Pieri and Vicki Scuri developed an initial project proposal for the site by meeting with community groups including the North Light Community Center, the Manayunk Development Corporation, and Venice Island Playground Community Council. They investigated the Canal, neighborhood, local history, industry, and culture. With the North Light Community Center, Pieri led several community workshops where children shared stories, memories, and reflections of their experiences growing up in the neighborhood. Pieri has also revitalized a mural along the Towpath to complement Manayunk Stoops.