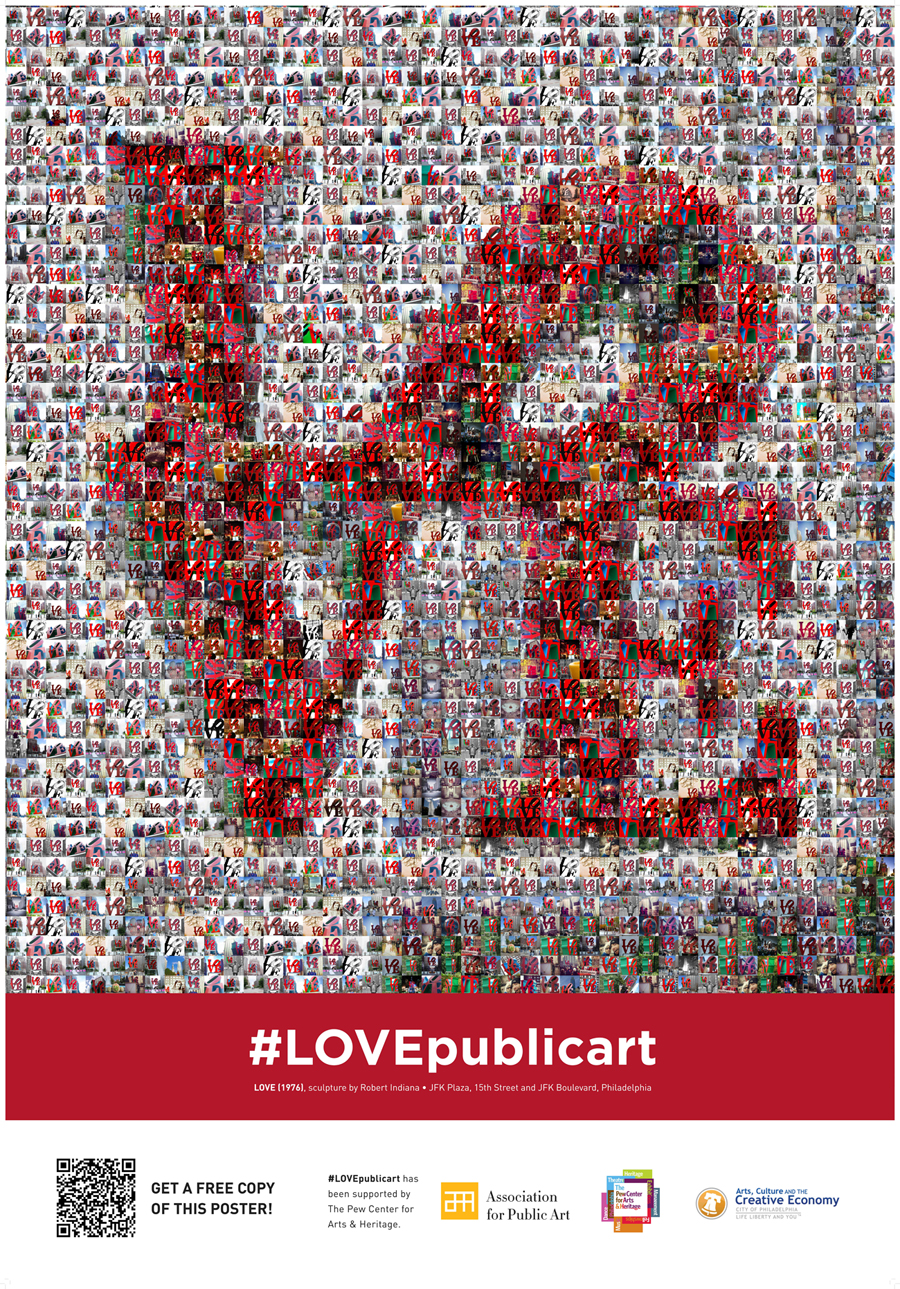 In 2013, the Association for Public Art (aPA) presented #LOVEpublicart: a photo contest and crowdsourcing social media project that used photo submissions to create a large photomosaic of Robert Indiana's iconic LOVE sculpture. Participants were asked to submit their best photos of LOVE via Facebook, Twitter, or Instagram using the hashtag #LOVEpublicart. The final design was featured on bus shelters in Philadelphia and printed on posters that were made available to the public for free at locations throughout the city.
The top three photo submissions – determined by online voting on our Facebook page – received a $100 gift certificate to Adorama Camera and a free aPA membership: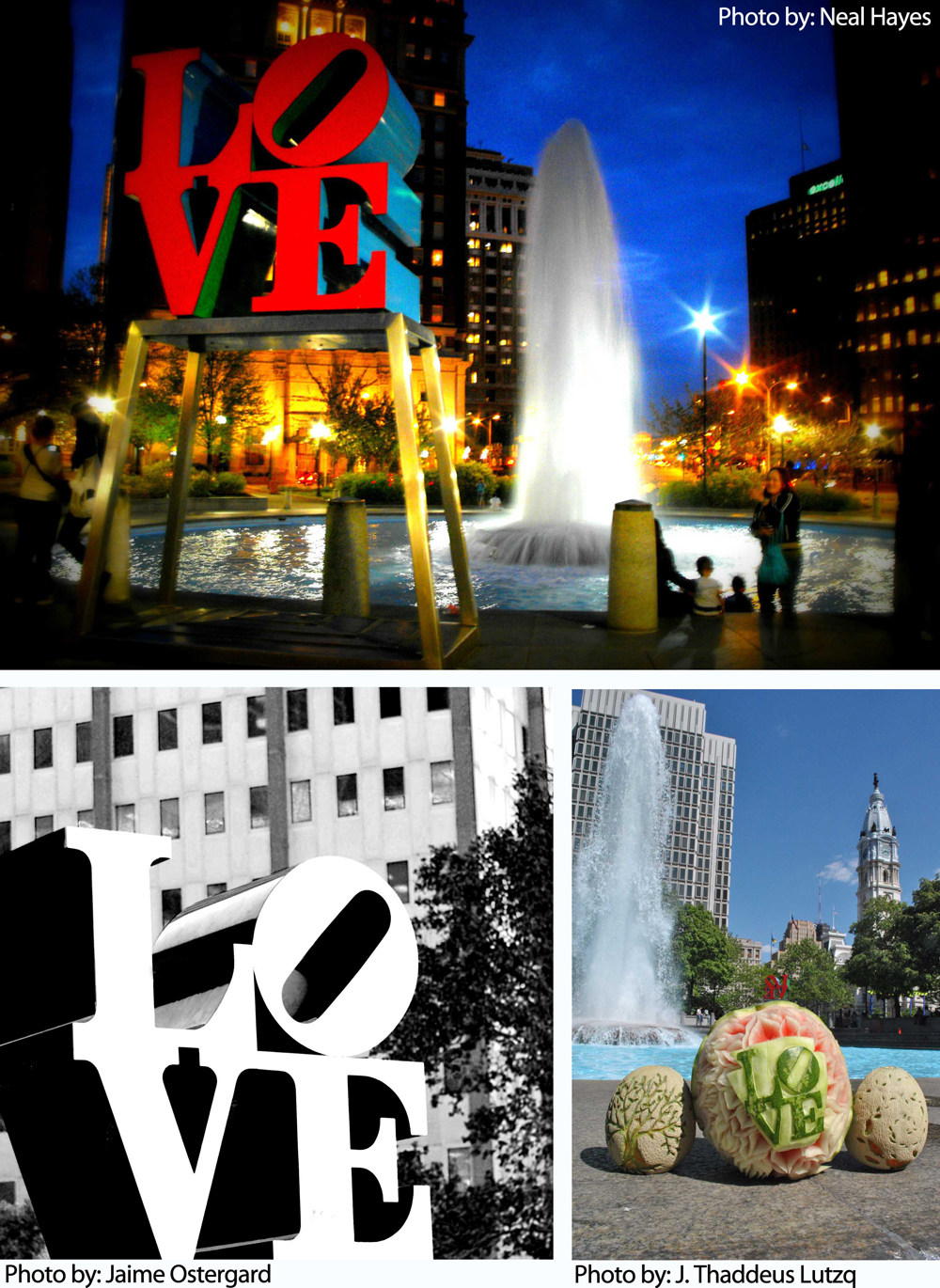 ---
ABOUT LOVE: For the bicentennial celebration in 1976, Robert Indiana lent the city a large aluminum sculpture of his "love" image. Indiana first produced this design as a painting in 1964, and within a few years it had been used on a U.S. postage stamp and innumerable unauthorized jewelry, posters, and plates. The sculpture was installed in Kennedy Plaza not far from City Hall, and for two years after the bicentennial it remained there on "extended loan." During that time Indiana's gallery in New York tried to sell the work to the city. When the sale could not be arranged, the gallery had a truck remove LOVE to New York, where a potential buyer was interested in seeing it.
An uproar ensued. The Philadelphia Inquirer and other local media demanded to know why the sculpture had been allowed to slip away. F. Eugene Dixon, local businessman and then chairman of the Philadelphia Art Commission, purchased the work and donated it to the city, and soon it was reinstalled in Kennedy Plaza.
Adapted from Public Art in Philadelphia by Penny Balkin Bach (Temple University Press, Philadelphia, 1992).