Thank you to all who joined us to welcome artist Martin Puryear and Big Bling to Philadelphia! For those who weren't able to attend the public celebration, the sculpture will remain on view through November 2017.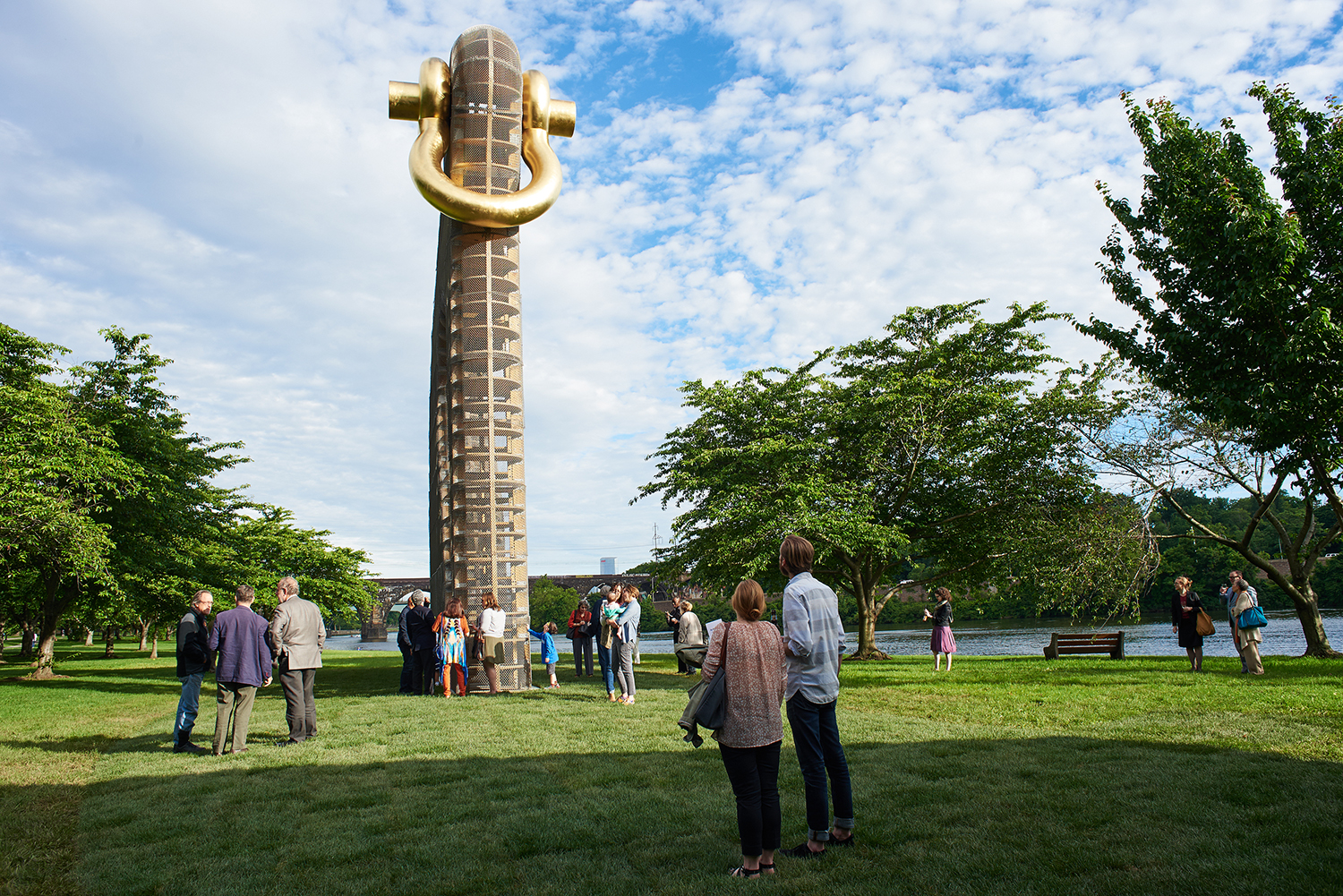 ---
The Association for Public Art (aPA) invites you to our 145th Annual Meeting!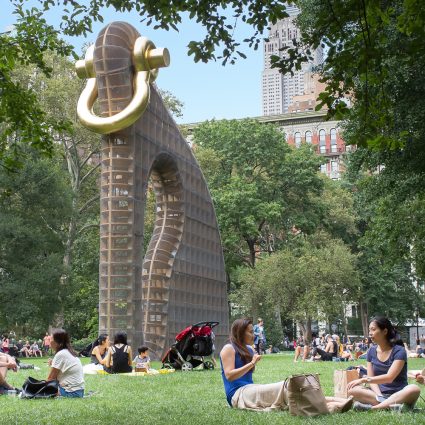 Join us for this free event to celebrate the arrival of Big Bling by Martin Puryear in its new temporary location in Philadelphia. The colossal outdoor sculpture will be installed along Kelly Drive (see map) through November 2017. During the event, Puryear will be awarded aPA's Medal of Honor, which recognizes outstanding achievement in the field of art through notable public service.
• Transport shuttles, bike racks, and limited parking available – RSVP for more information
• Light refreshments will be served
• Share your photos on Twitter and Instagram: #BigBlingPhilly @assocpublicart 
HOW TO GET THERE:
BIKE / WALK – Bike or walk along the Schuylkill River Trail. Indego bike share will be offering corral service to check in and check out* bikes, so ride Indego to the event and leave the parking to them! Bike racks will also be available. *Please note that to check out an Indego bike from this event, you must be an Indego pass holder, which you can sign up for on site! More information for Indego pass types can be found here.
CAR / SHUTTLE – Please park on Mt Pleasant Drive near Mount Pleasant historic home. A shuttle will pick up on the circle drive in front of Mount Pleasant and drop off near the event (see map).
TAXI / RIDE SHARE – For safety, please arrange to be dropped off on Fountain Green Drive at Kelly Drive (see map).
Presented by aPA, Big Bling was commissioned by Madison Square Park Conservancy's contemporary art program, Mad. Sq. Art, and was first exhibited in Madison Square Park, New York in 2016. Learn more
Martin Puryear (American, b. 1941) has created a body of work that defies categorization, creating sculpture and works on paper that examine identity, culture, and history. Puryear's sculpture combines modernist abstraction with traditions of crafts and woodworking, in shapes informed by the natural world and by ordinary objects. In the 1960s, he volunteered with the Peace Corps in West Africa, where he schooled himself in the region's indigenous crafts, and his interest in Scandinavian design led him to study at the Royal Academy of Art in Stockholm.