Join the artist, the Parkway Council, and the Association for Public Art (aPA) for a free public reception and ceremonial lighting of Jennifer Steinkamp's Winter Fountains, in celebration of Parkway 100. Enjoy hot chocolate and refreshments indoors at The Franklin Institute before heading outside to Aviator Park to view one of four Winter Fountains light up with Steinkamp's animated video projections. Afterward, explore all four dazzling and mesmerizing Winter Fountains along the Parkway.
Free! Warm drinks and desserts will be served
5:30pm – 6:00pm – Remarks and light refreshments
6:30pm – Ceremonial lighting in Aviator Park (just outside)
6:30pm – 8:30pm – Dessert reception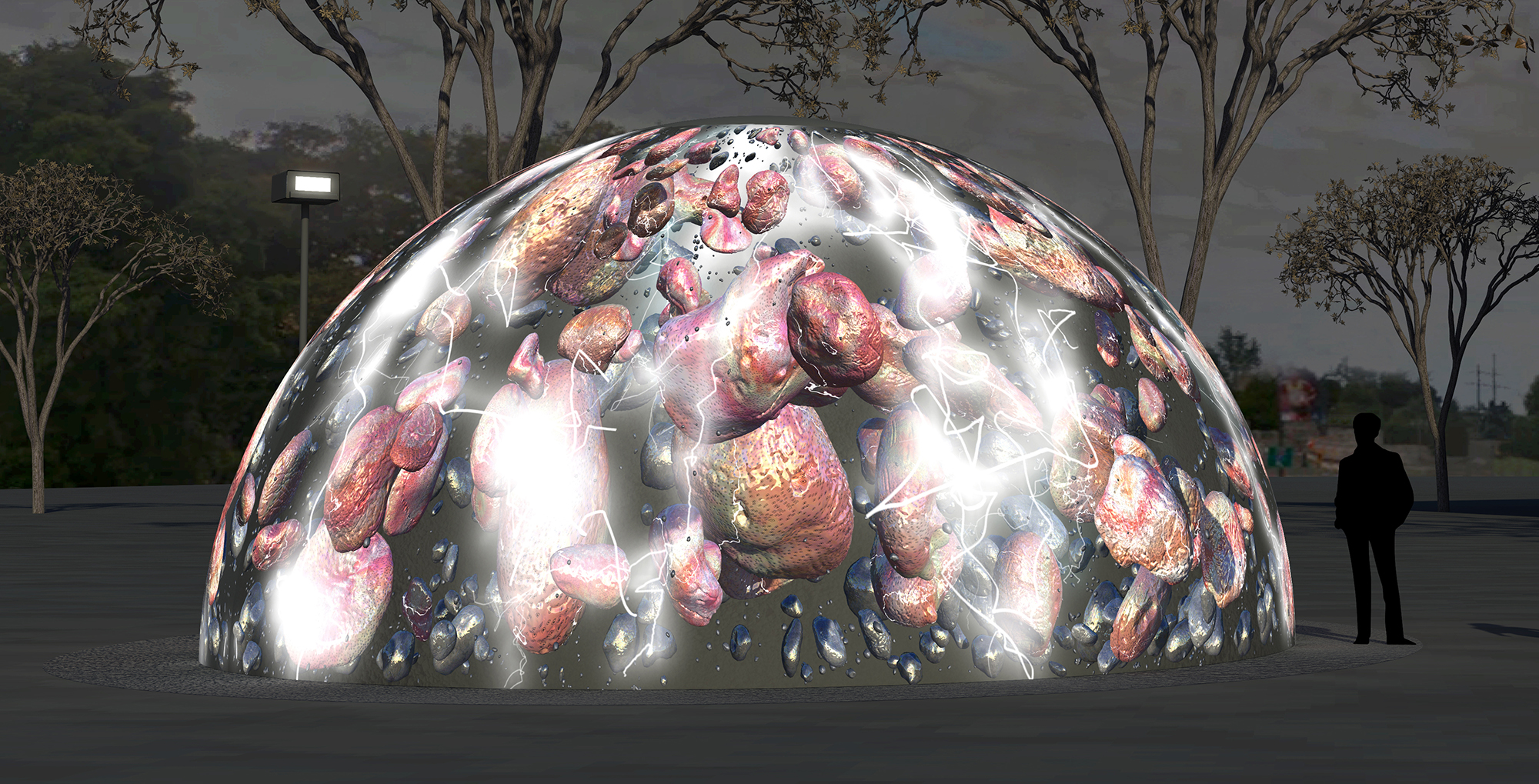 For more information about Parkway 100, visit www.parkway100.org
@parkwaymuseumsdistrict @assocpublicart
#WinterFountainsPhilly #Parkway100
Support Winter Fountains!
Your gift will support the world premiere of Winter Fountains in Philadelphia.
Sponsorship
Winter Fountains for the Parkway is presented by the Parkway Council and commissioned by the Association for Public Art (aPA) for Parkway 100 in Philadelphia, with major support from the William Penn Foundation. Additional support is provided by the Association for Public Art (aPA); The Logan, Philadelphia's Hotel; and individual donors. In-kind support is provided by Visit Philadelphia, Pennoni, and The Franklin Institute. Our partners include the City of Philadelphia and Philadelphia Parks & Recreation.
Parkway 100 is also made possible through the generous leadership support of PECO, PNC Bank, and 6abc.
Jennifer Steinkamp is an American installation artist who works with video and new media to explore ideas about architectural space, motion, and perception. She is currently a professor in the department of Design Media Arts at UCLA. Jennifer Steinkamp has participated in such noted exhibitions as Time Square Arts: Midnight Moment (2016), Prospect. 2 in New Orleans (2013) and executed a range of commissions, included the projection work 6EQUJ5 on the central dome of the Minneapolis Institute of Art. Her installation art has been the subject of exhibitions at the Los Angeles County Museum of Art; the Museum of Contemporary Art, San Diego; and MassMoCA, North Adams, Massachusetts; among other venues.;and has toured with the band U2.