To foster national discussion about the issues surrounding public art, the Fairmount Park Art Association (now the Association for Public Art) organized the conference Public Art in America '87. The conference was the first national, interdisciplinary forum to examine public art in its broadest context through the perspectives of politics, urban design, cultural anthropology, and the social sciences.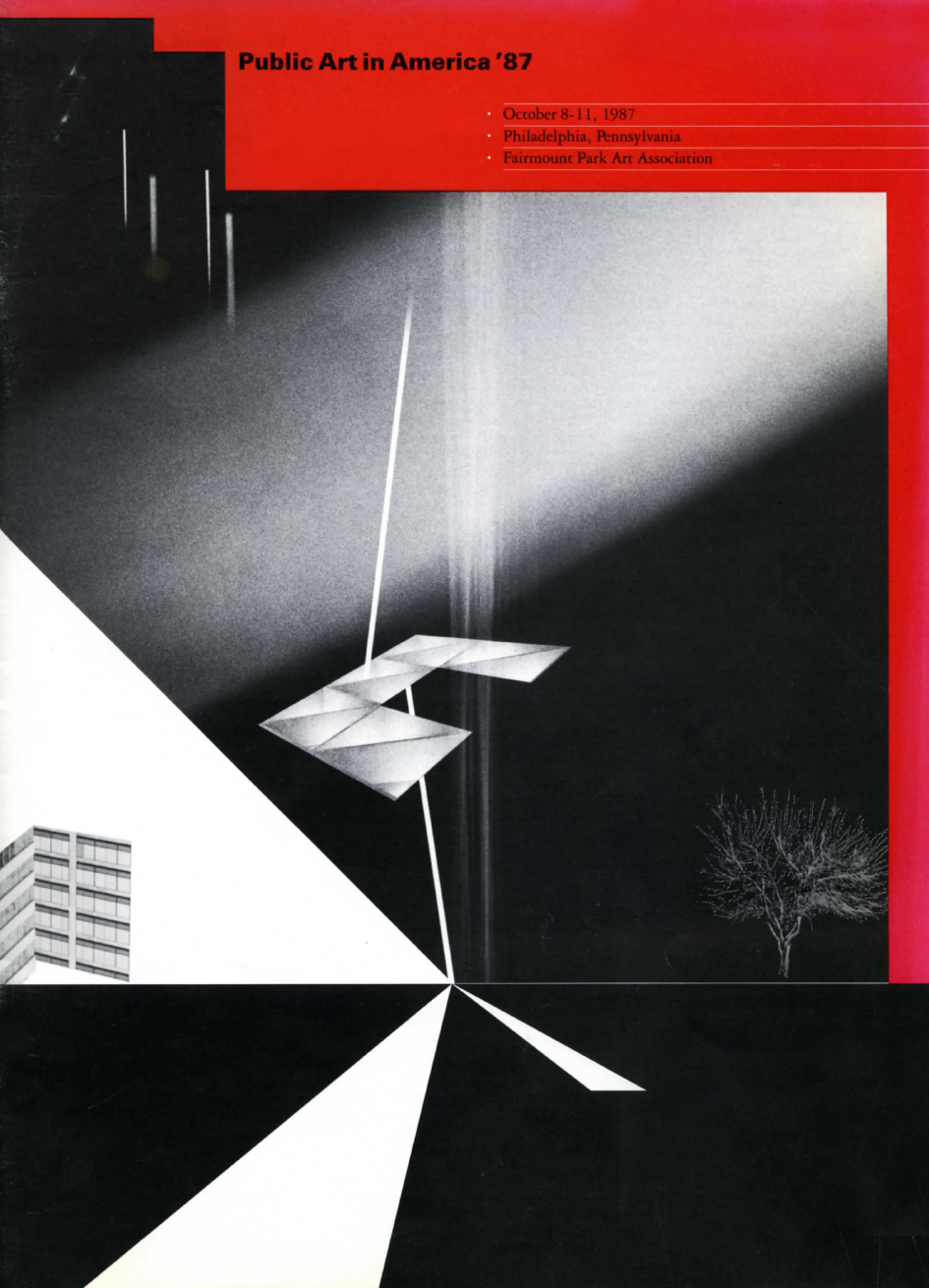 Keynote speakers, respondents, case studies, issue panels, and technical workshops focused on four themes: Politics, Power, and Patronage; Creating Public Spaces; The Experience of Cultural Diversity; and Public Life and the Public Arts. Public Art in America '87 exceeded all expectations in terms of attendance, participation, communication, and influence. It has been followed by—and set the standard for—numerous regional thematic symposia.
The conference's more than 100 speakers included: Vito Acconci, John Ahearn, Houston Conwill, Jackie Ferrara, Sam Gilliam, George Hargreaves, Jamake Highwater, Barbara Hoffman, Douglas Hollis, Nancy Holt, Joyce Kozloff, Andrew Leicester, Mary Miss, Jaquelin Taylor Robertson, Tim Rollins, Betye Saar, Martha Schwartz, Richard Sennett, Buster Simpson, Rigoberto Torres, Billie Tsien, and Joel Wachs.
Public Art in America '87 was generously supported by The Pew Charitable Trusts, the National Endowment for the Arts, a federal agency, and the Pennsylvania Council of the Arts.