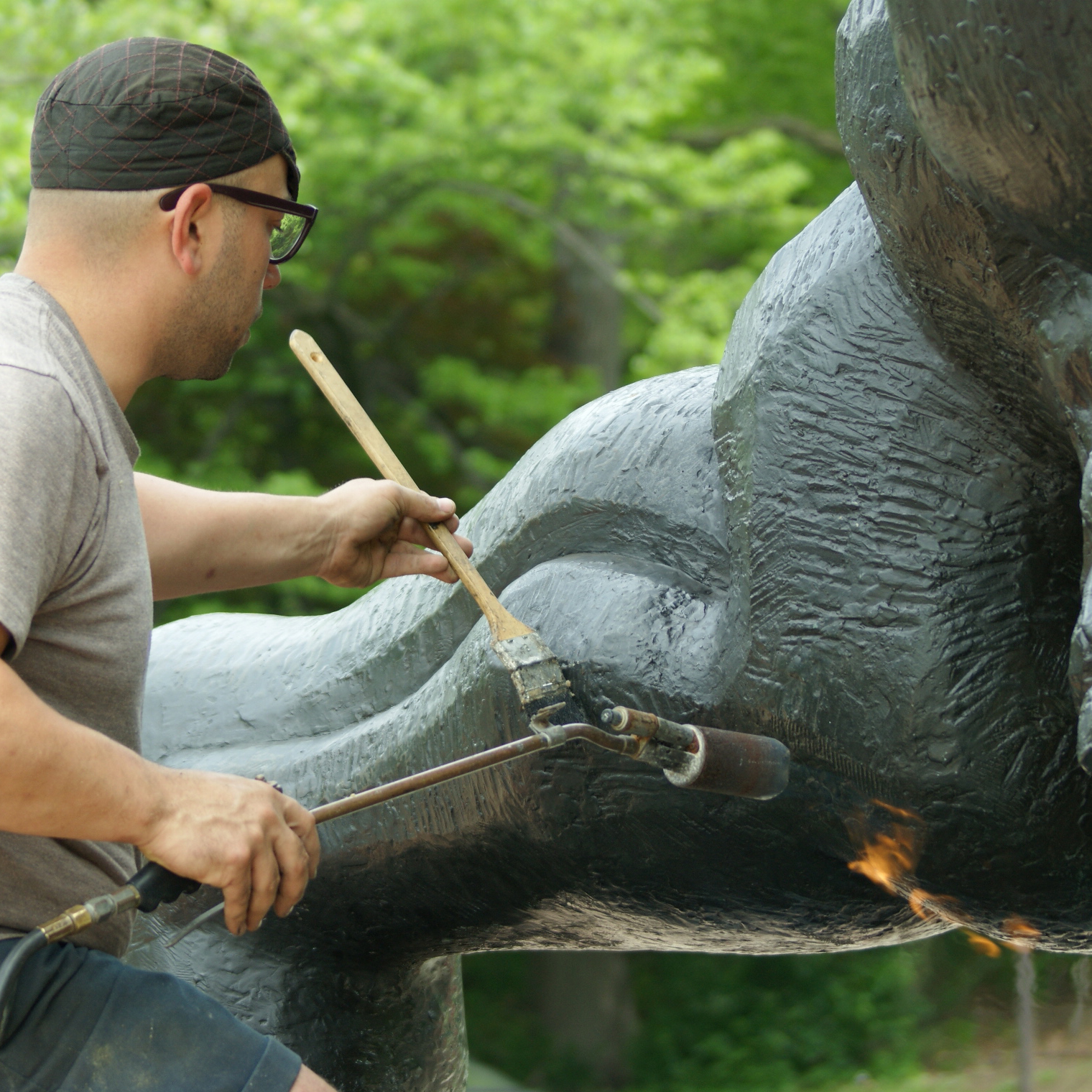 We're honored! The Preservation Alliance for Greater Philadelphia has recognized the Association for Public Art's outstanding conservation efforts with its 2023 Board of Directors Award for exceptional stewardship of historic properties. The award ceremony will be held in Philadelphia on Tuesday, June 6, 2023 from 4:30-8pm. To see a list of award recipients and and ticket information, visit preservationalliance.com/preservation-achievement-awards.
40 Years of Preserving Philadelphia's Outdoor Treasures
Launched in 1982, the Association for Public Art's conservation program is one of the longest continuously operating programs of its kind in the country, and has received national recognition for its success in helping to protect the city's public art treasures. What began as a two-year pilot project has grown into an a robust annual maintenance program that provides treatment for more than 30 public artworks in Philadelphia each spring and takes on special projects as needed. Our maintenance procedure has its origins in the Renaissance and involves a general condition inspection of the sculpture, the removal of surface grime and graffiti, washing, and the application of a special wax coating for the bronze sculptures. The artworks are cleaned, protected, and stabilized to protect them from further deterioration.
Most recently, the Association for Public Art performed major conservation restoration for Mark di Suvero's red-orange Iroquois sculpture in 2022. Completely disassembled, stripped and repainted, the sculpture returned to the Benjamin Franklin Parkway with a fresh, brighter look as part of our 150th anniversary.
Photo by Caitlin Martin for aPA