Technically Philly
Ben Franklin Parkway, the cavernous promenade that thunderclaps from City Hall to the Philadelphia Museum of Art, never developed the type of urban density of the French boulevard after which it was modeled in the 1920s.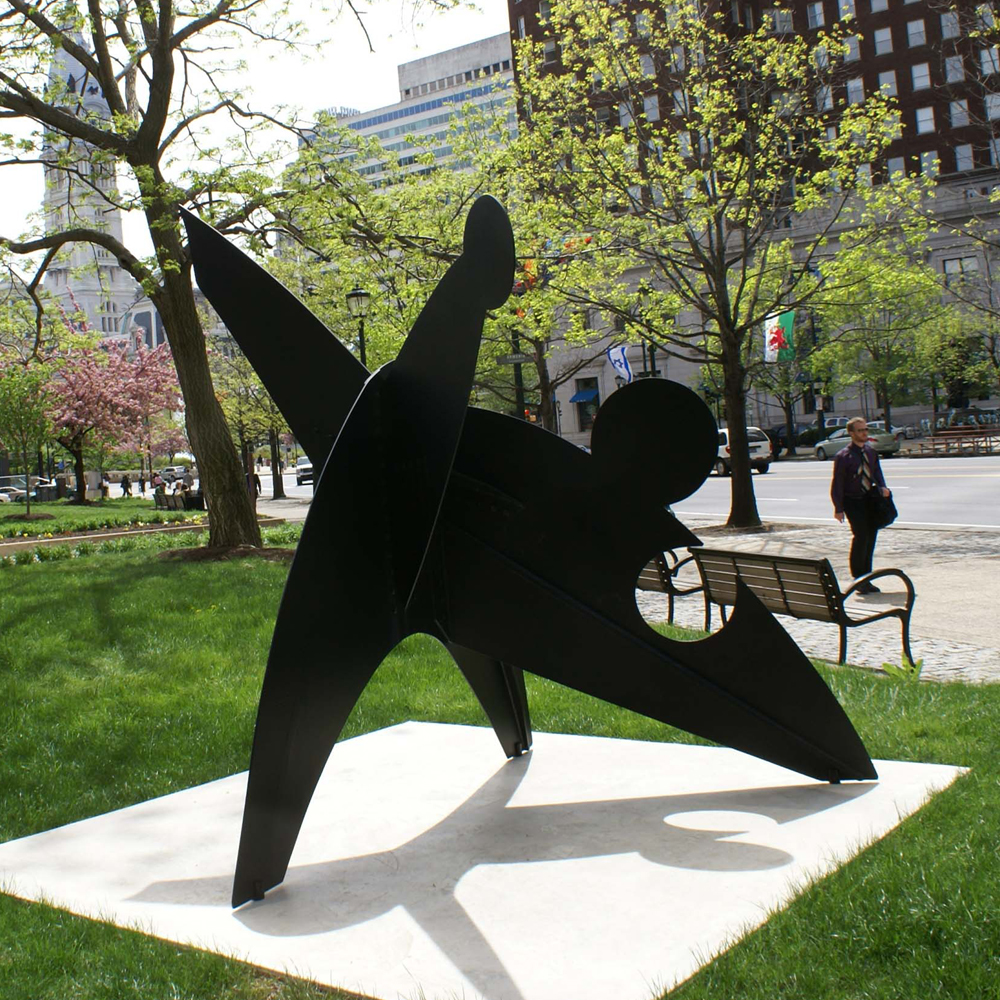 In reaction, city and state officials announced this week the immediate launching of $19 million in improvements meant to make the signature thoroughfare more pedestrian and bicycle friendly.
Tomorrow, another, unrelated initiative launches to better connect the prize art and acclaimed cultural institutions that litter the parkway like trash blowing in a neighborhood breeze.
At an 11 a.m. presentation tomorrow Thursday, June 10 at LOVE Park, the Museum without Walls, a groundbreaking new multi-platform audio program from the Fairmount Park Art Association, will be unveiled.
The initiative, funded by the Pew Center for Arts and Heritage through the Heritage Philadelphia Program, featured 35 professionally-produced audio segments featuring more than 100 richly recorded voices of people involved in the creation, maintenance and preservation of 51 outdoor sculptures that line the Ben Franklin Parkway to Kelly Drive.
Most segments are between three and fives minutes and discuss the history and meaning of the celebrated artwork that have become a calling card of Philadelphia: from the inscrutable to the profound to the noted.
Listen to other samples here.
The audio pieces, which will be available by cell phone call in, audio download and online streaming, bring a sense of clarity for, cohesion between and connection to the hulking masses of art that dot among Philadelphia's most culturally significant streets.
There is now permanent outdoor signage located at each sculpture and features dialing instructions for accessing the program by cell phone by calling (215) 399-9000 and then choosing the desired numbered piece.
The project can also be accessed by way of an iPhone app, designed by and released this week from Juncanoo, based at the Wharton Venture Initiation Program. Pittsford, N.Y.-based audio tours company OnCell Systems is behind the mobile call-in component.