UPDATE: One of these five artists will design Philly's new Marian Anderson sculpture (Philadelphia Inquirer)
Marian Anderson Sculpture Commission Announces Request for Qualifications
Deadline for Submissions: MAY 1, 2022 | Philadelphia, PA
The Marian Anderson Sculpture Committee has announced that it is now seeking an artist for the commissioning of a commemorative sculpture of Marian Anderson in Philadelphia, to be located adjacent to the Academy of Music. The committee is composed of art professionals, philanthropists, and civic leaders in Philadelphia and the surrounding region, including the Association for Public Art (aPA).
Not only will the Marian Anderson statue expand Philadelphia's limited collection of sculptural memorials to women, but it will be the first permanent statue of a historic Black female figure in the city's history. Born and raised in Philadelphia, Anderson became a symbol of the civil rights movement in 1939 when she was denied a performance opportunity in Washington, D.C. due to her race. In response, a concert was arranged with the help of Eleanor Roosevelt for Anderson to sing at the Lincoln Memorial, where she performed in front of 75,000+ people.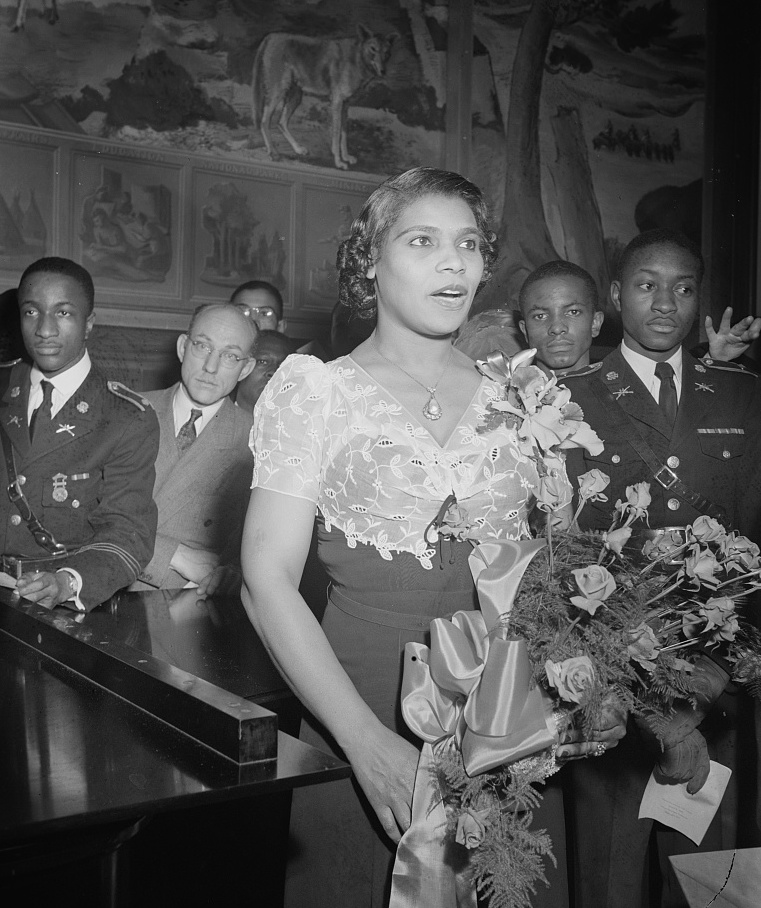 Project Overview:
The project goal is to commission one artist, or artist team, to create a representative figurative sculpture of Marian Anderson:
The Committee seeks to commission a figurative sculpture of Marian Anderson to be located on the exterior of The Academy of Music. The goals of the commission are to display a strong likeness of Marian Anderson, capture the powerful and gifted spirit of the contralto as well as her energy as a civil rights trailblazer and her dignity in the face of injustice. The sculpture will be cast in bronze with the expectation that it will withstand the elements for over 50+ years. The artist must abide by the constraints of the space and limit of weight. 
Submitting Qualifications:
Local/regional Philadelphia artists and artists residing elsewhere in the U.S. are invited to submit their qualifications (RFQ) for an opportunity to create a proposal.
Artists of color and female artists are strongly encouraged to apply.
The selected proposal will be determined on the basis of artistic merit, technical proficiency, and likeness to Marian Anderson. Long-term maintenance, durability, and public safety concerns will be major selection criteria.
If selected from the first round of RFQ, artists will receive a stipend, meet with the Sculpture Committee and selection team, and present their proposals for a sculpture.
The deadline for qualification submissions is MAY 1, 2022.
View the full Marian Anderson sculpture project Request for Qualifications, including submission requirements and project timeline ››
All inquiries, please contact:
Marian Anderson Task Force Committee
Theresa Rose, Art Consultant, marianandersonsculpture@gmail.com