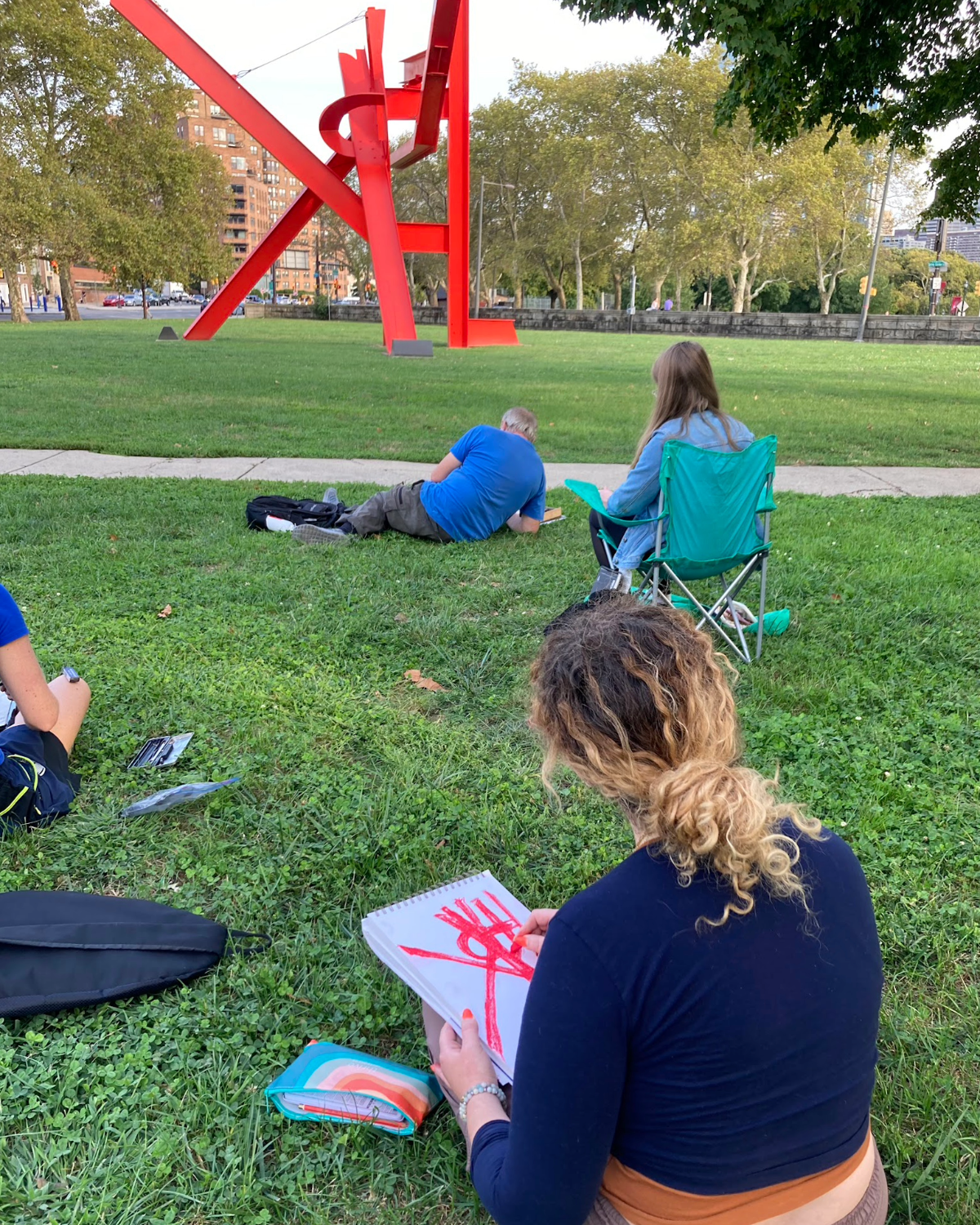 DRAWING PUBLIC ART (FALL 2023)
with Fleisher Art Memorial
9/14/2023-10/5/2023 | 5:00-7:30PM, Thursdays
WHERE: On-Site at the Ellen Phillips Samuel Memorial, Kelly Drive
Learn and practice your observational skills outdoors this fall while exploring works of public art including Steel Bodies by Maren Hassinger. This temporary art installation is presented by the Association for Public Art at the Ellen Phillips Samuel Memorial on Kelly Drive.
Led by artist Nancy Agati whose own practice includes painting, drawing, and site-specific installation, students will learn about the role of drawing and observation in planning and executing large scale installations and the ways artists connect to a landscape. There will be some walking to and from each site, and that students should bring a folding stool or chair.
Special Notes: This is an in-person, off site course. The first session will meet at the Ellen Phillips Samuel Memorial. Additional meeting locations will be shared with students on or before the first day of class.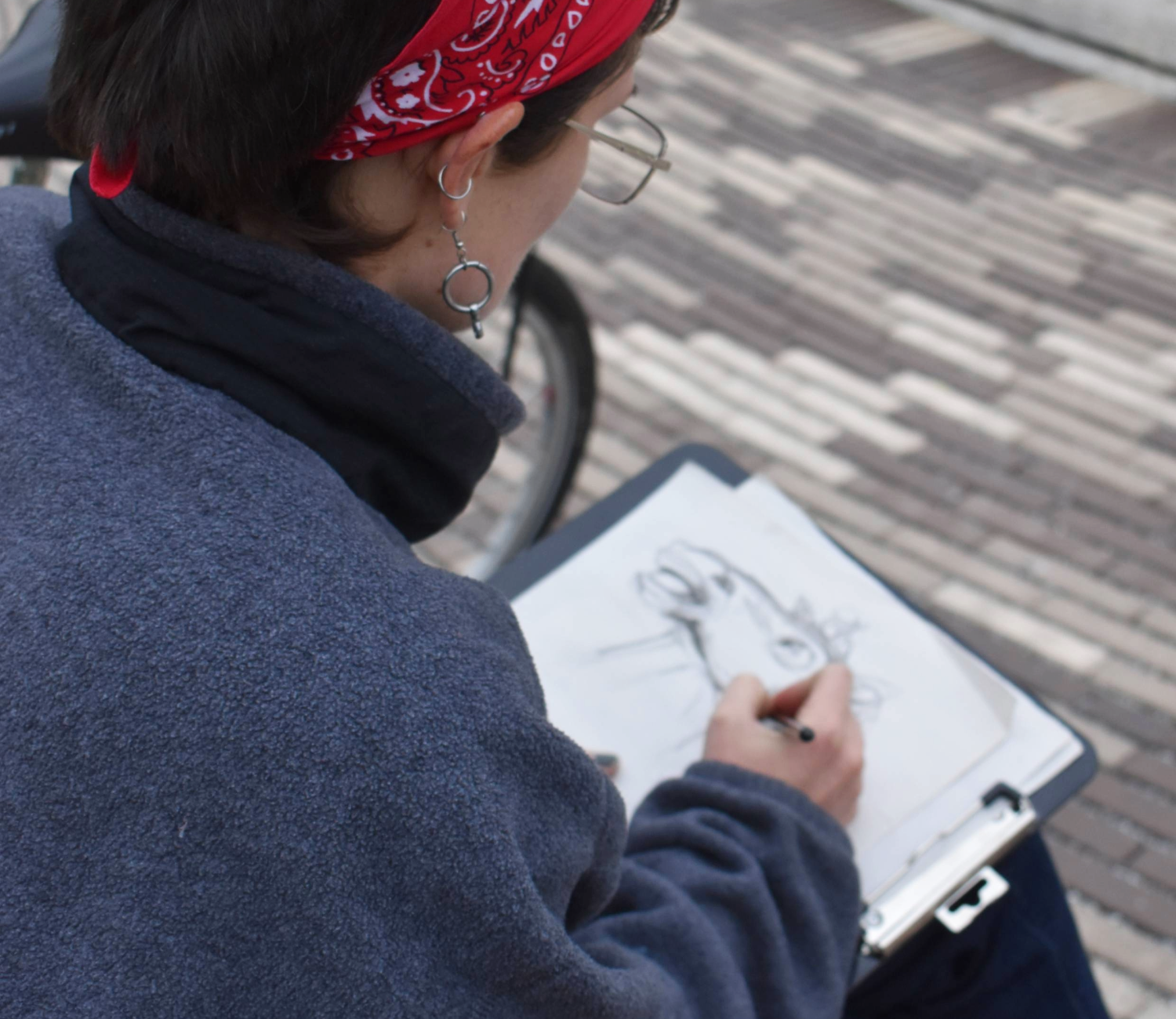 Required Supplies:
• Sketchbook 9″x12″ or 11″x14″
• Pencils 2b to 6b
• Charcoal, vine and compressed
• Charcoal paper, Strathmore charcoal paper
• Black Sharpie marker
• Staedtler Mars Plastic Eraser
• Color pencils (optional)
• Drawing pens (optional)