At A Glance
A seated figure of John Marshall, the great Chief Justice of the United States

The artist was the son of Joseph Story, an Associate Justice of the Supreme Court

The original cast, unveiled on May 10, 1884, is located at the United States Supreme Court building in D.C. (previously located at the United States Capitol)
The original seated figure of John Marshall, the great Chief Justice of the United States, was done late in the career of William Wetmore Story, the cultivated and elegant expatriate American sculptor who was himself the son of an Associate Justice of the Supreme Court, Joseph Story. Unveiled on May 10, 1884, this statue, one of Story's most distinguished works, ornamented the grounds of the United States Capitol, before being relocated to where it now stands, at the United States Supreme Court.
In the early 1920s, James M. Beck, Vice-President of the Fairmount Park Art Association and a member of the United States Congress, commissioned a plaster replica from which a bronze cast could be made. Louis Milione, a well-known Philadelphia sculptor, was employed to evaluate the quality of the plaster cast and to oversee the casting of the bronze by the Baltimore founders Limerick Company. The granite base was given by the Association and the work was placed on its present site in 1931.
Adapted from Sculpture of a City: Philadelphia's Treasures in Bronze and Stone by the Fairmount Park Art Association (now the Association for Public Art) (Walker Publishing Co., New York, 1974).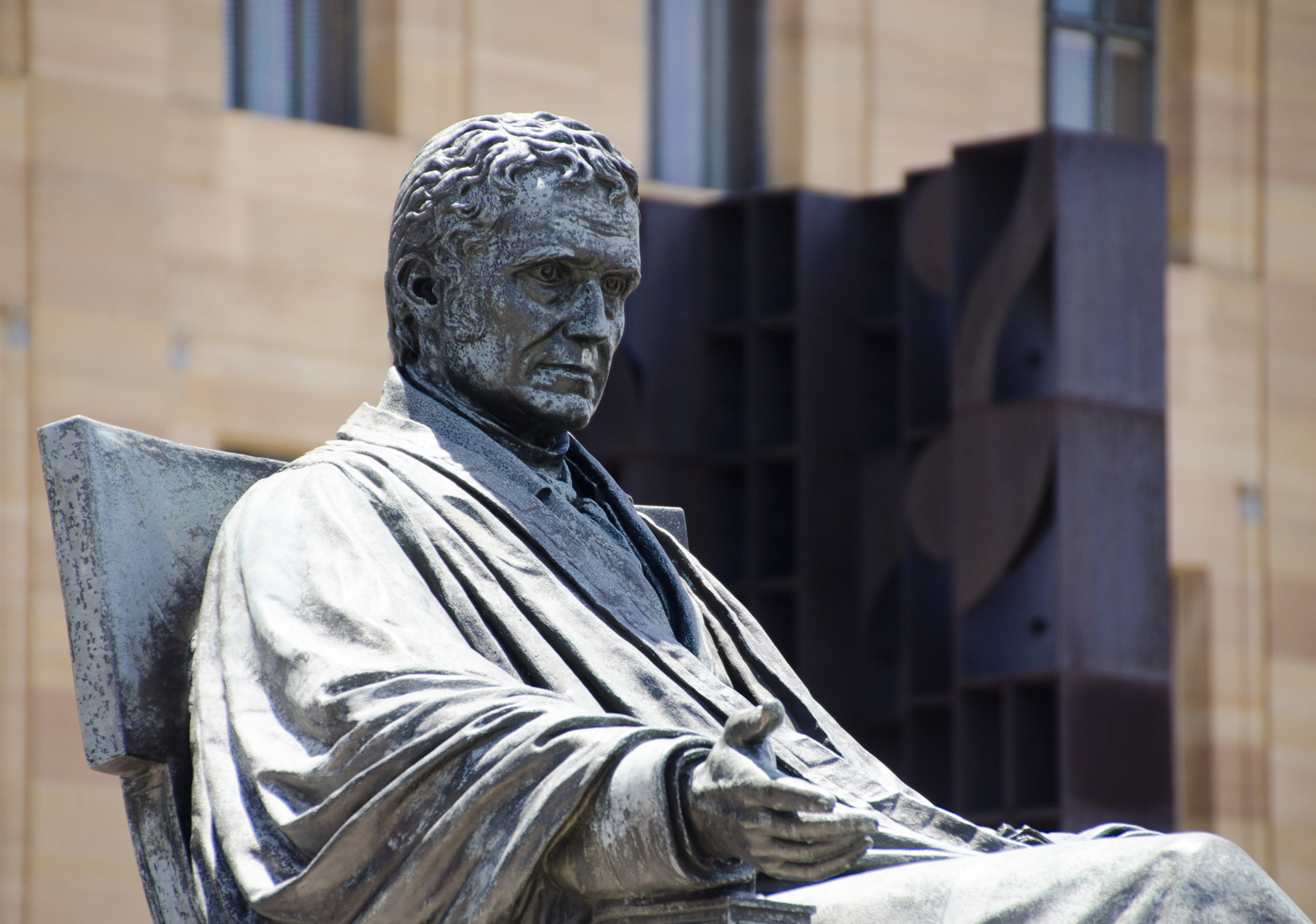 RESOURCES
This artwork is part of the Around the Philadelphia Museum of Art tour